In this article:
QR (quick response) codes are two-dimensional barcodes that can be scanned by a device, such as a smartphone. QR codes are often used to convey a wide variety of information. Poll Everywhere offers unique QR codes that are associated with a specific presenter. Participants scan the QR code with a smart device and are taken to the presenter's pollev.com URL through a web browser (www.pollev.com/<username>).
QR codes are great for boosting the visibility of voting instructions and allowing participants to join Presenter's session quickly and easily. This is especially useful for those with a complicated Presenter's URL.
Note: QR codes are unique to your pollev.com URL and not to an individual activity. The QR code will only display the activity that is currently activated.
Displaying QR codes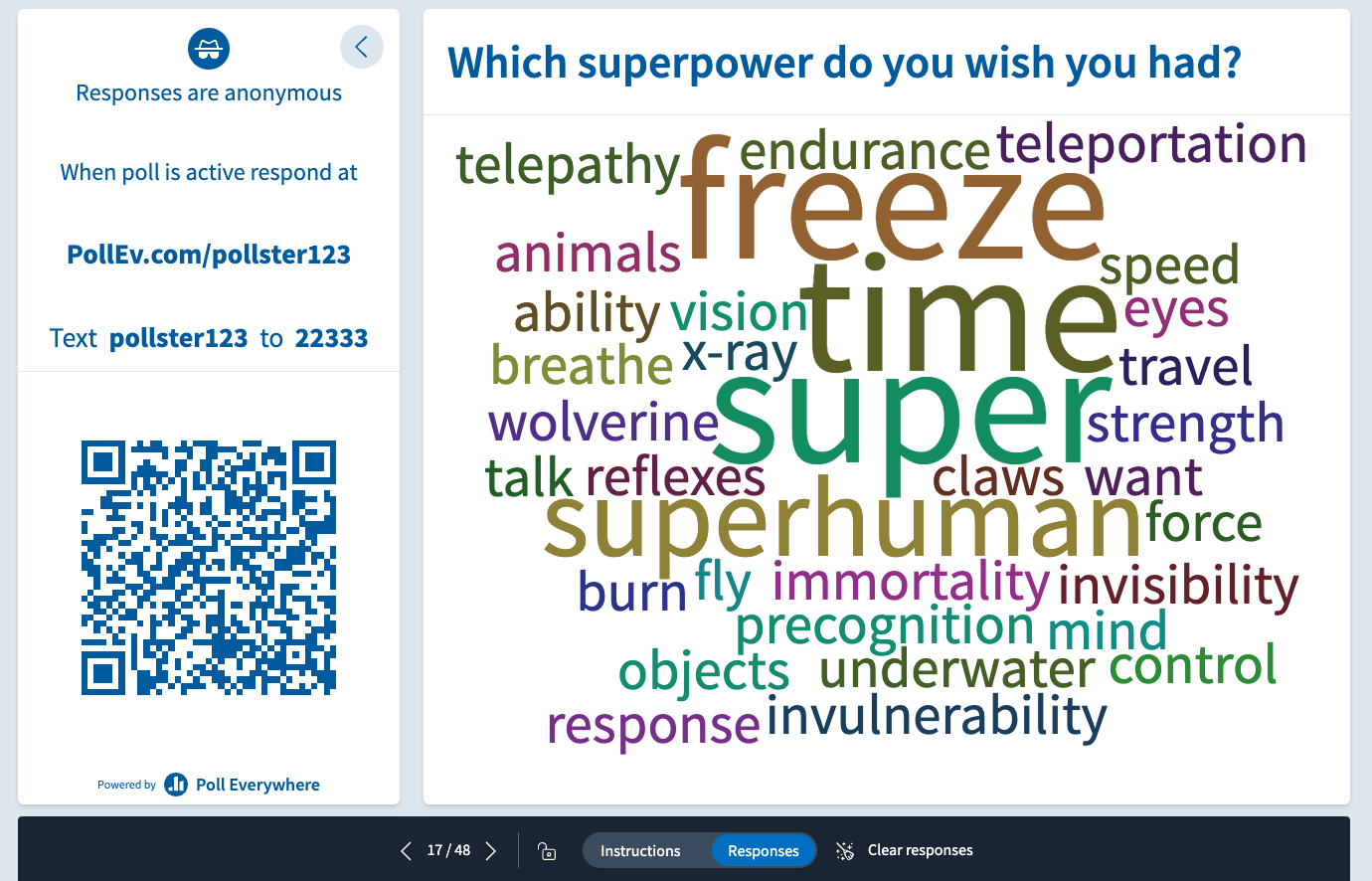 Download or Export QR codes
You have the option of downloading an image/PNG file version of your QR code to easily share with your participants.
Step 1: Click on the Profile icon in the lower-left corner which will take you directly to the Personal info.
Step 2: From here, underneath the Username, you will see Download QR Code. This will save a PNG file version of the QR code to your device.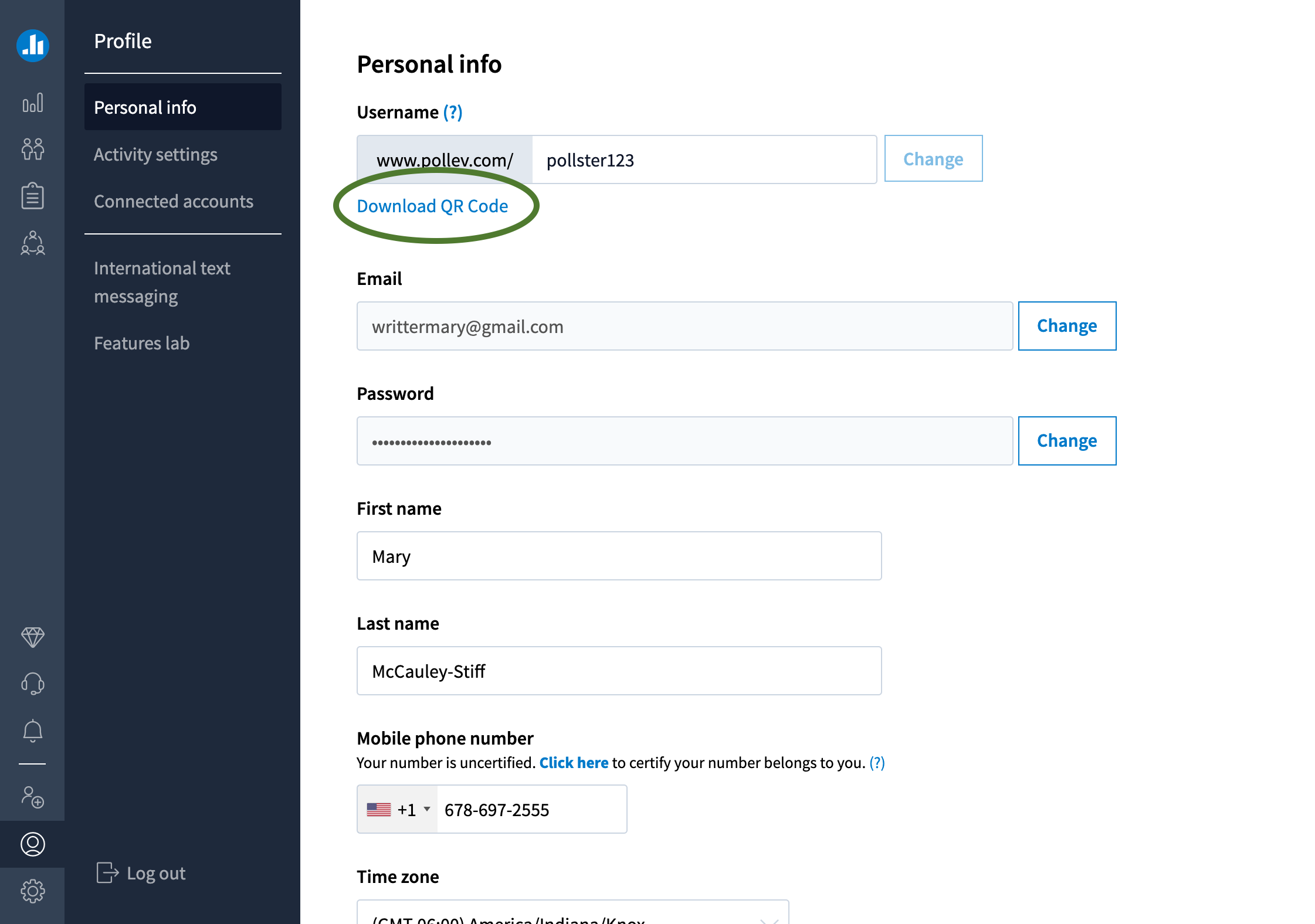 Now you can insert that QR code within the slideware presentation file or print it out for easy access for your audience!