In this article:
With Poll Everywhere for Microsoft 365, you can insert Surveys directly into your PowerPoint presentations. Follow the steps below to get your presentation deck set up and begin surveying your audience in real-time.
Step 1: Open a new or existing slide PowerPoint presentation and create a blank slide.
Step 2: Click My Add-ins and then select Poll Everywhere.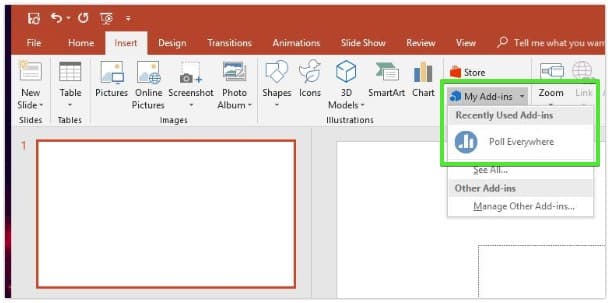 Step 3: If you are not yet logged in, sign in using your Poll Everywhere credentials. (If you do not have a Poll Everywhere account yet, the Log in window has a tab where you can sign up for a free account.)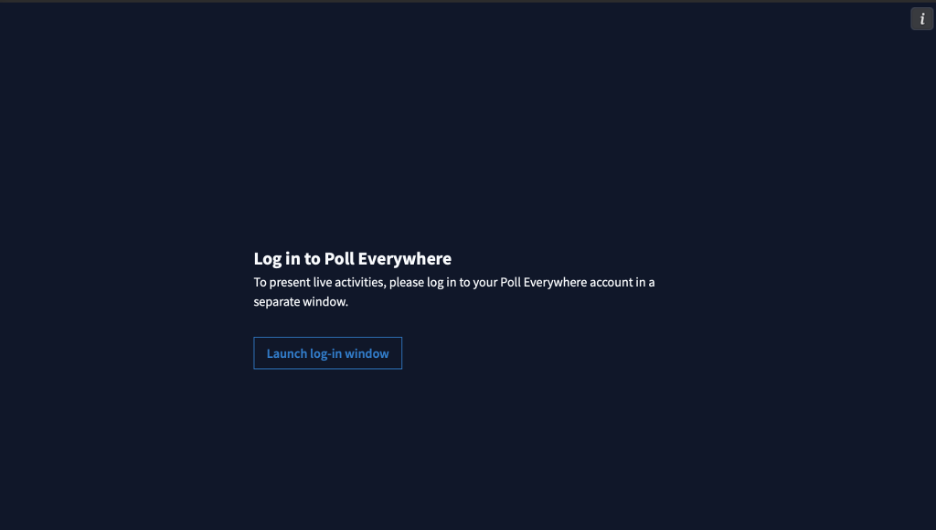 Step 4: Select the Survey you want to insert by clicking its title.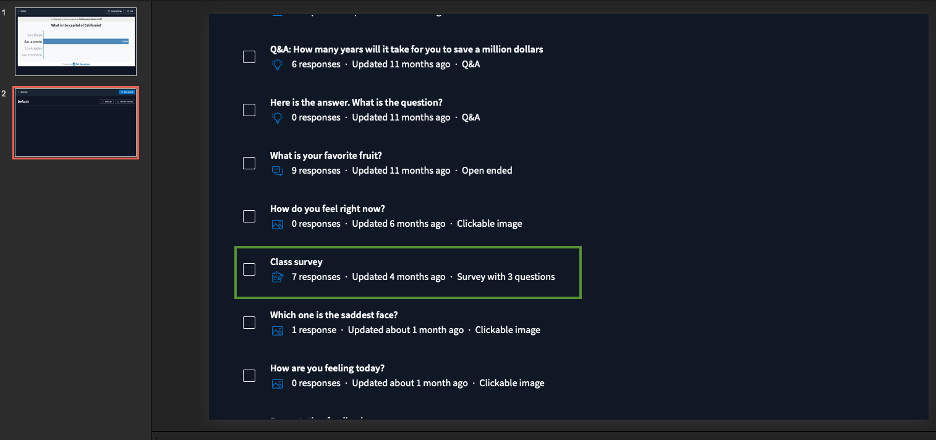 The Survey is inserted into the blank slide you created.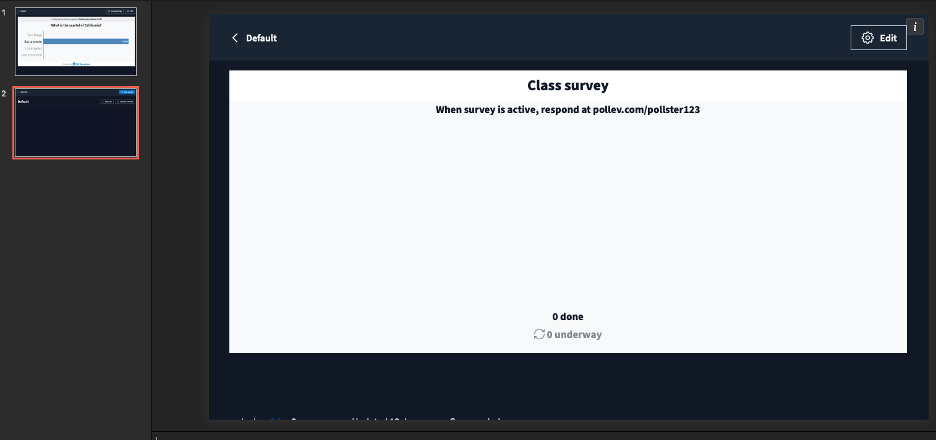 Step 5: Once you insert your Survey, switch to Slide Show/Presentation mode to test it out. Click the Play Slide Show command at the bottom of the PowerPoint window.
The Survey slide will provide the response URL to your audience where they can complete the questions.
Helpful Tip: While it will not display individual answers, the slide will update as audience members respond displaying how many people have begun the survey and how many have completed it.

Please contact us if you run into any issues.