In this article:
If you are having trouble with the Poll Everywhere for Windows PowerPoint app, it is possible the installation may have become corrupted. Follow these steps to repair the app:
Repair through Programs and Features
Step 1: Completely close PowerPoint.
Step 2: Within the Start Menu, search and click Control Panel > Programs and Features > Uninstall a program.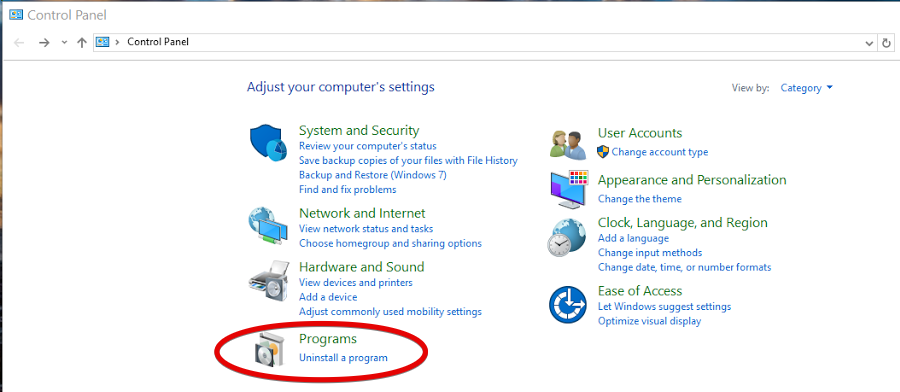 Step 3: Locate and select Poll Everywhere on the list.
Step 4: Right-click on Poll Everywhere. In the drop-down menu, select the Repair option.

Step 5: Once the Repair completes, open PowerPoint and try again.
When Repair is corrupted
If a window dialog appears and looks similar to the below: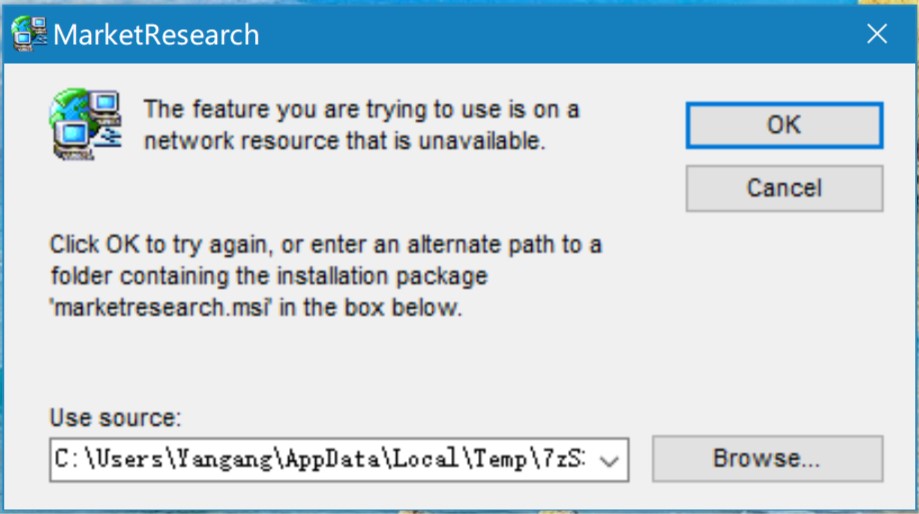 Step 1: Double-check what version of Poll Everywhere was installed.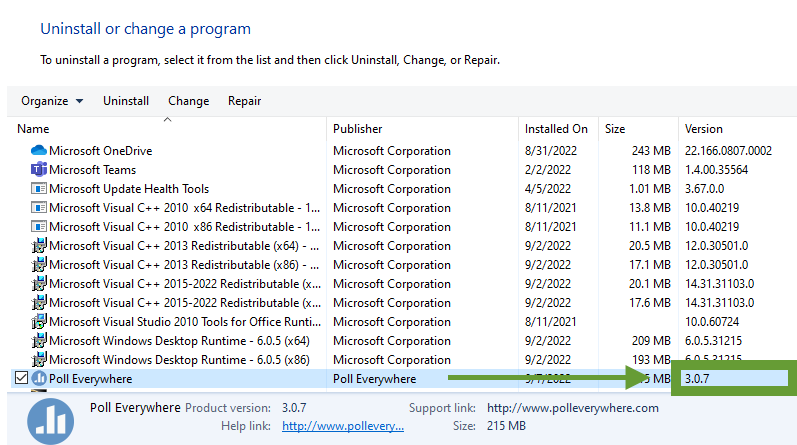 Step 2: Go to https://www.polleverywhere.com/app/releases/win and download that version of Poll Everywhere to get the MSI file.

Step 3: Once the download is complete, try to repair it again. When the error dialog appears again, click Browse... and locate the downloaded MSI. Click OK when finished.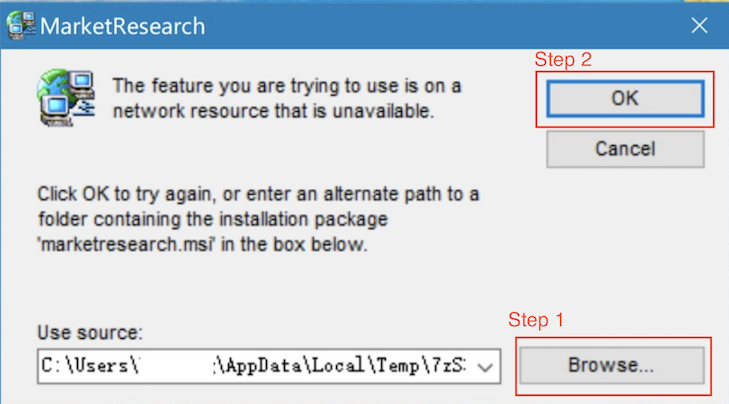 Step 4: Run PowerPoint again to verify things are working.
If you continue to have trouble with the repair, please gather your logs and contact support.