In this article:
In addition to presenting your activities live in front of an audience, you can also share and publish them on the web. You can share your activities and responses via email with links, or publish your activities to a website, Facebook, Twitter, or any other place where people can access the web.
You can find the tools to share and publish your activities in the Configure menu. Select the Send tab, then click Share and embed to expand that menu.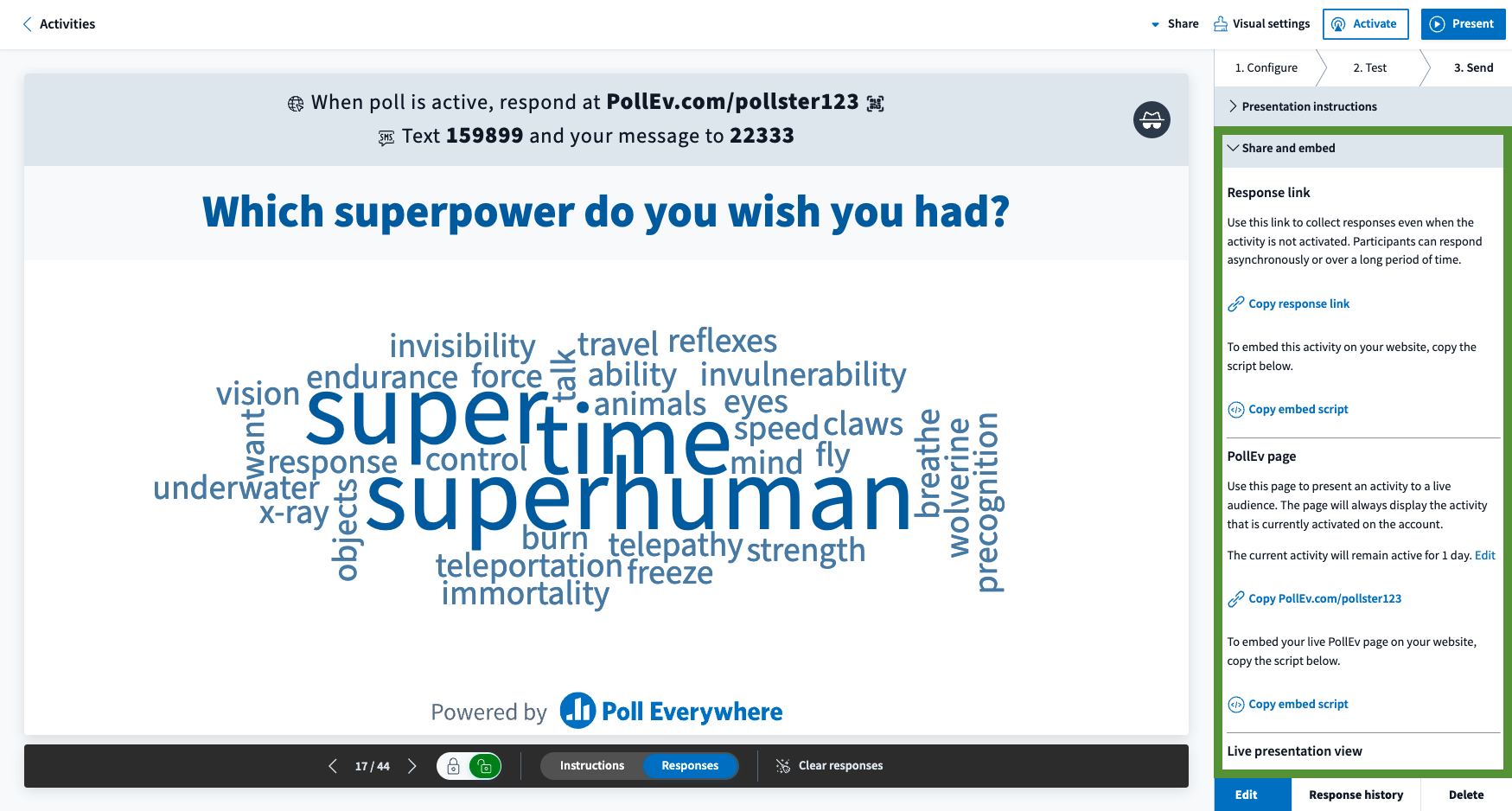 In the Share and embed menu, you will find the following settings:
Response link:

A static response page for this specific activity. This link doesn't require activation.

PollEv.com/your_username

: Your response page where your active question will be displayed.

Live Results

: A link to your activity's visualization.

Embed script

: This script will allow you to embed your activity in a web page.
Check out the other articles in this section for specific details on embedding activities, sharing live results, and using a response link.