In this article:
Occasionally you may want to gather responses to an activity outside of a presentation or continue to accept responses long after a presentation has ended. You can leave an activity activated for a set period of time after which it will automatically close. Sometimes, however, you might just forget to deactivate an activity. This can cause a great deal of confusion for both participants and yourself.
By default, questions will remain active for one day after you activate them unless you deactivate the activity manually.
Helpful tip: For more information about manually activating and deactivating your activities, see the Activation article.
You can adjust this using the drop down menu on the Activity settings page.
Step 1: Click the Profile icon on the bottom left of your screen, followed by Activity settings.
Step 2: In the drop down menu under the question, How long should activities remain activated before automatic deactivation, select the duration you want as your default activation time. Your may choose 3 hours, 1 day, 1 week, or 30 days.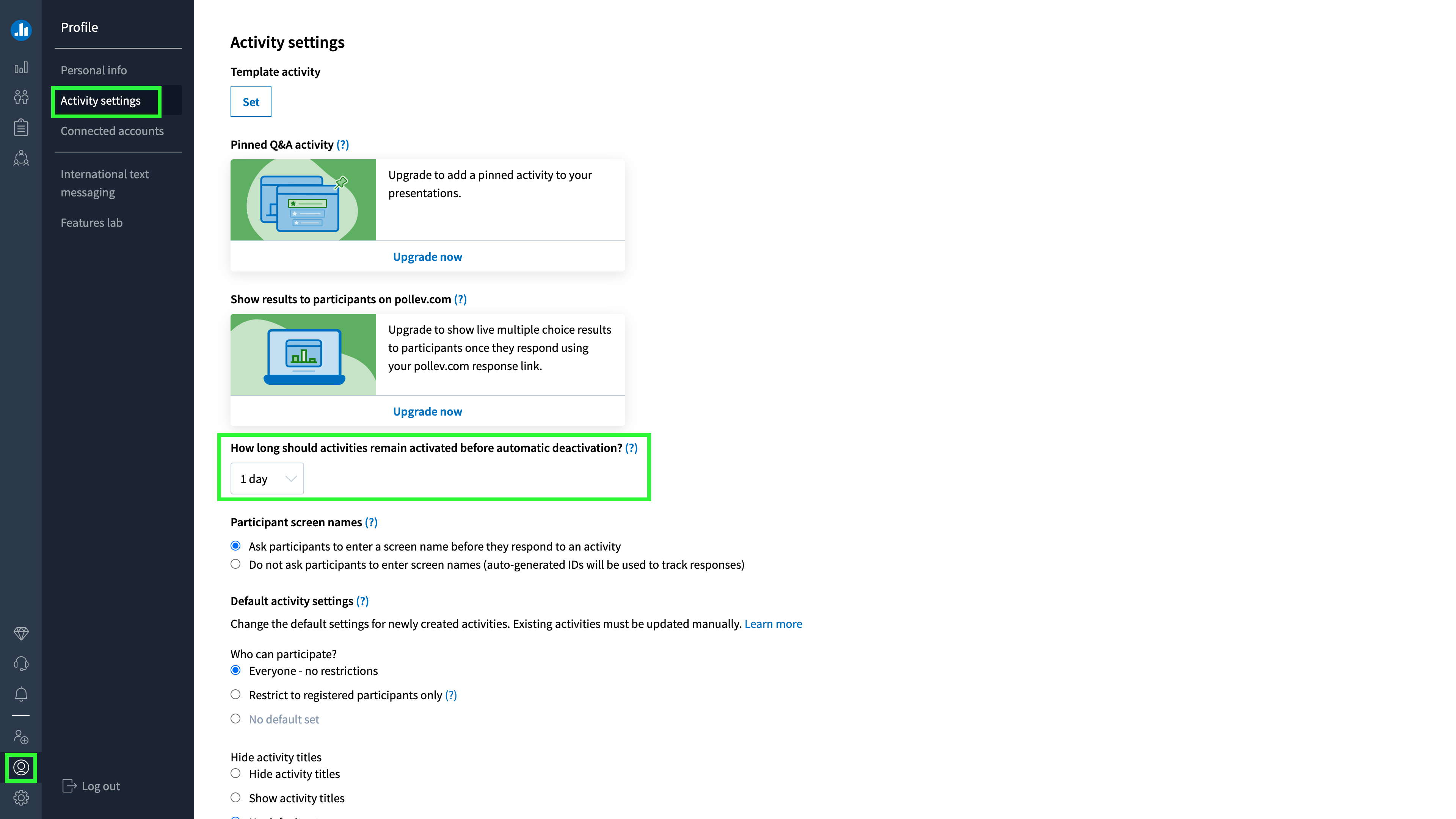 Helpful tip: You can always set an individual activity to lock (refuse to accept any more incoming responses) before the default activation time is up. Visit the Locking and unlocking activities article for more information.