In this article:
Screen sharing services like Zoom, GoToMeeting, Join.me, and so forth let organizations hold efficient online meetings and webinars. One helpful feature these apps have is the ability to share your screen. In this article, we'll show you how to screen share Poll Everywhere activities during video conferencing, webinars, etc, through either PowerPoint or Keynote. If you are presenting your polls directly from PollEverywhere.com, you can just proceed as normal.
Note: If you haven't done so yet, we offer applications for PowerPoint (Mac & Windows), Keynote, and Google Slides. You can find the process to download Poll Everywhere for Windows here, as well as here for Mac, and here for Google Slides.
Helpful tip: The Poll Everywhere for Webex app allows Poll Everywhere presenters to share engaging activities and interactive questions directly within their Webex Meetings.
Present the activity within a slide presentation
One of the most important points to remember about presenting activities during video conferencing, webinars, or online meetings is to share your entire desktop. If you share only the presentation software window on which the activity displays, the audience will not see your activity. This is the case even if everything appears normal on your end.
Step 1: Before the online meeting, close all unnecessary apps. If you have alarms or notifications you don't want the audience to see, make sure you adjust those settings beforehand.
Helpful Tip: You can set 'Do not disturb' on Apple OS from the Notifications screen in the upper right-hand corner.
Step 2: Open your slide presentation software, then open the presentation that includes the Poll Everywhere activities.
Helpful Tip: Make sure you are logged in on the Poll Everywhere ribbon (for PowerPoint on Windows) or the Poll Everywhere app (if using Mac). If you need a refresh on how to Present on a Windows machine, we have a support article here, as well as a separate article for presenting from a Mac here.
Step 3: Open the screen sharing service (either by using a browser or by launching the desktop app) and start the meeting.
Step 4: Select the screen-sharing feature. The location of this feature is different depending on which service provider you use. See the sample screen shots below.
Example on Zoom: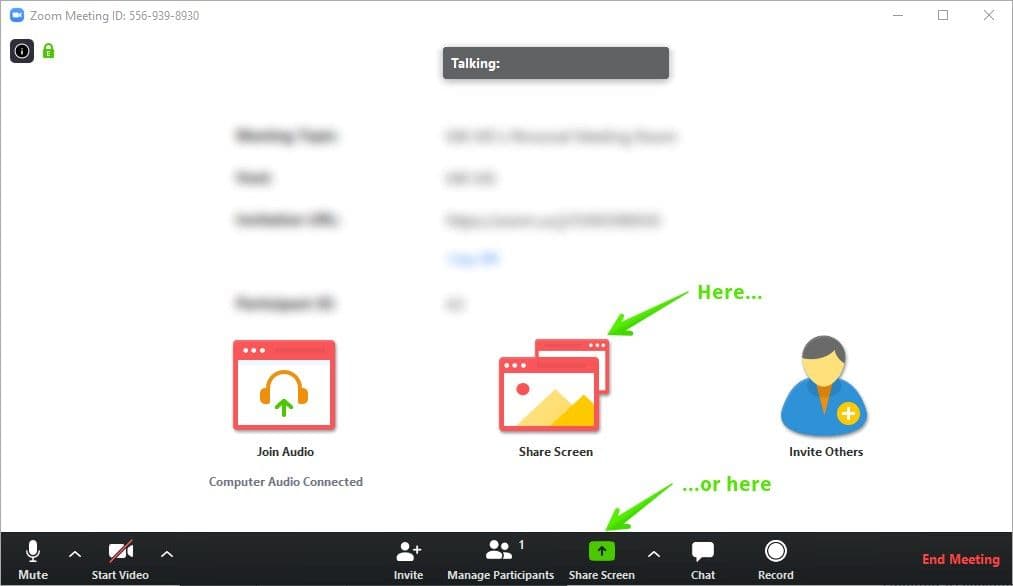 Example on GoToMeeting: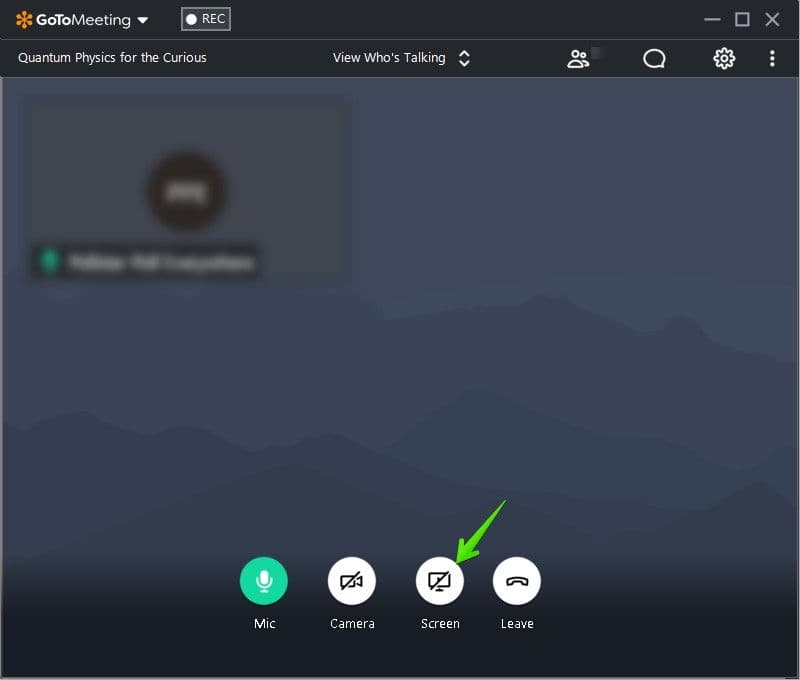 Step 5: The screen sharing app typically displays a pop-up from where you can make sure to set the feature to display your entire desktop. It is very important that you display your entire desktop.
Example in Zoom: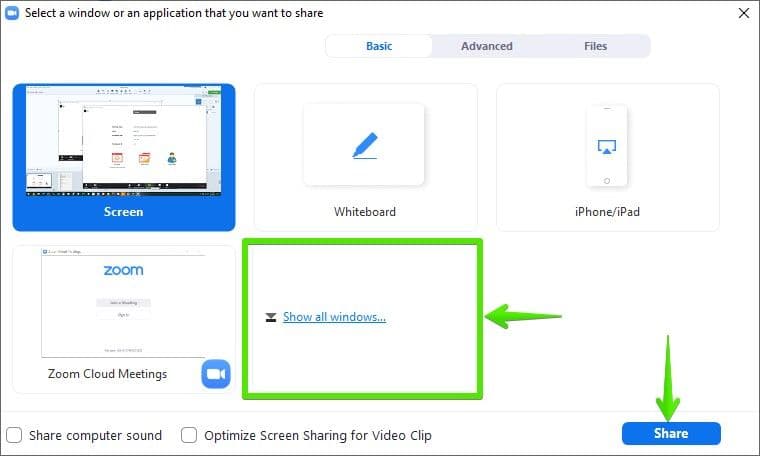 Example in GoToMeeting: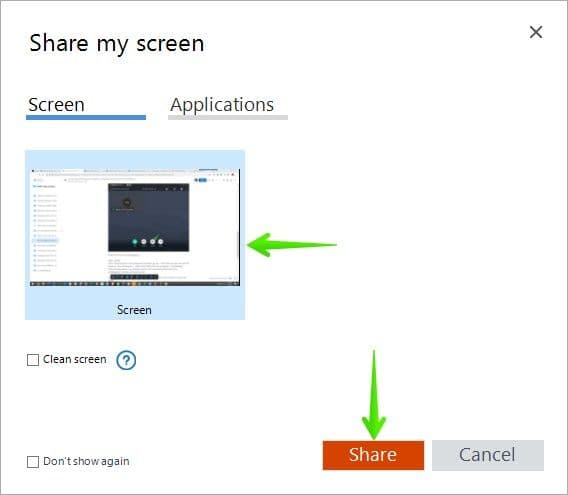 You can then present and activate your activities just as you would at an in-person meeting or event.
Helpful Tip: Encourage your meeting attendees to download the Poll Everywhere mobile app or join from their mobile web browser so they don't have to click away while you are presenting.
Here's to many productive and effective online meetings!