In this article:
For Multiple choice, Q&A, Clickable image, or Open-ended activities, you can control how many times each audience member can respond to your question.
To find this setting, select an activity on your Activities page. Next, click the Configure tab if it's not already selected then click Response settings to expand its menu. Under the "Each person may respond" heading there are two options:
up to [X number] time
as many times as they like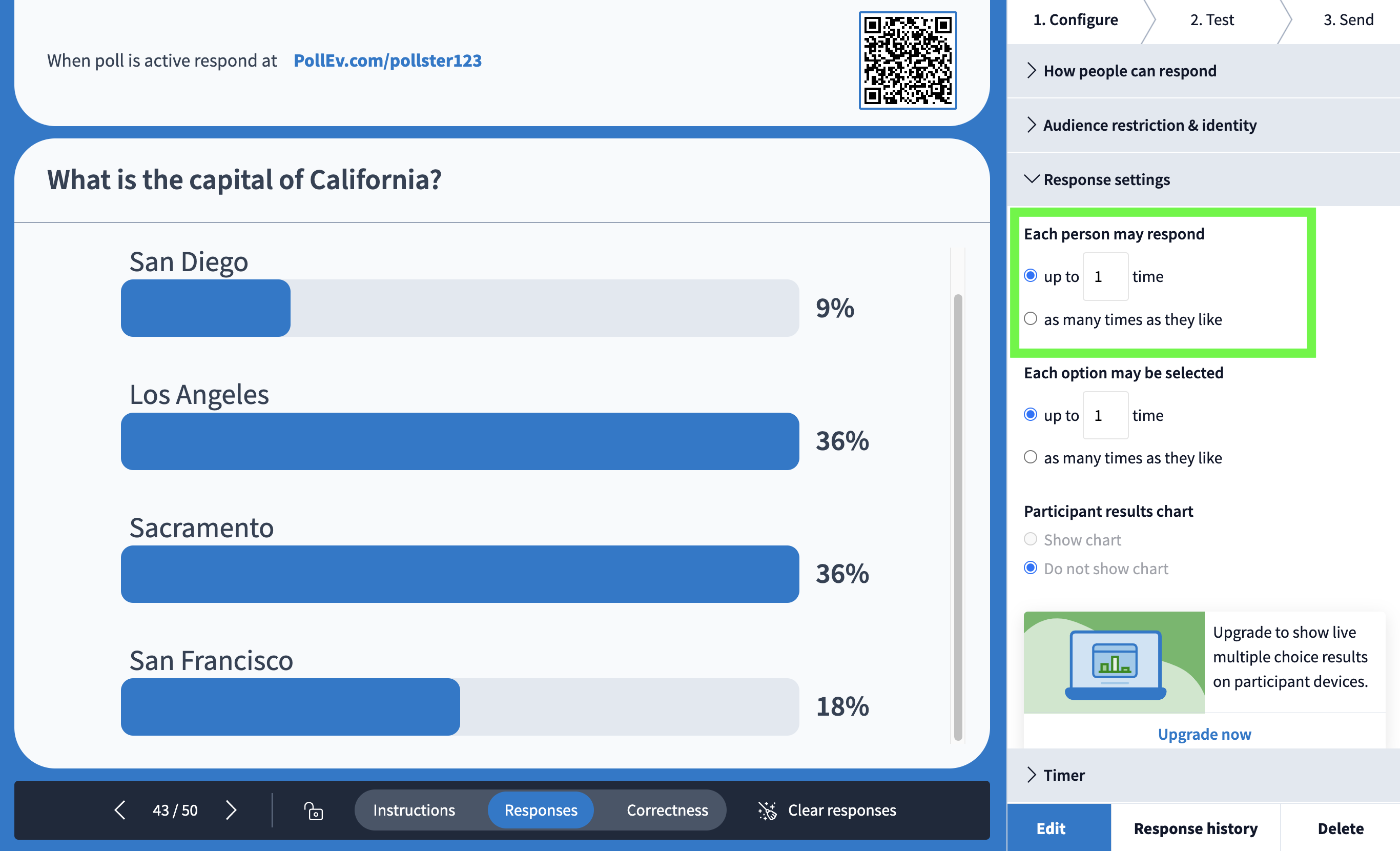 Note: Each plan has a maximum number of responses allowed per question. If you set an activity's response settings too high, you run the risk of running out of available responses depending on your plan.