In this article:
You have the option to hide correct responses in participants' response history. This can be helpful if you plan to reuse graded activities for multiple classes or presentations.
To hide the correct response from the audience, click the Profile icon in the bottom left corner and select the Activity settings tab.
Beneath "When should correct responses be visible to participants?" you'll see a drop-down menu with the following options:
Never
Immediately
3 hours after response
1 week after response
30 days after response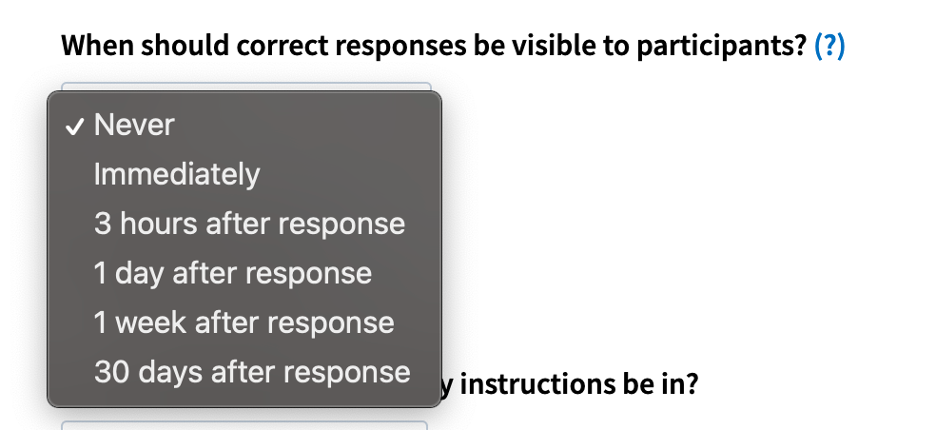 Select the appropriate item, then click Save to apply your changes. Changes will take effect immediately. Note that if you select Never, response history will be hidden for all existing and future activities. All other options will apply only to future activities.