In this article:
Sometimes you might want people to be able to follow the results of an activity as they update. Perhaps you've run an activity among your friends asking their opinion on who will win the next big game. Or maybe you're running an asynchronous training event and want participants to be able to follow the responses of their peers.
Each activity has a unique URL that can be shared to allow people to see an activity's live results.
Sharing the link
Open an activity and select the Present tab, then click the Share link to expand that menu. The third item in the Share menu is the Live results feature. You can use the quick access tools to share your activity's live results by email, Twitter, or Facebook.
Alternately, you can copy the URL directly from your internet browser's address bar to send the live results to your audience.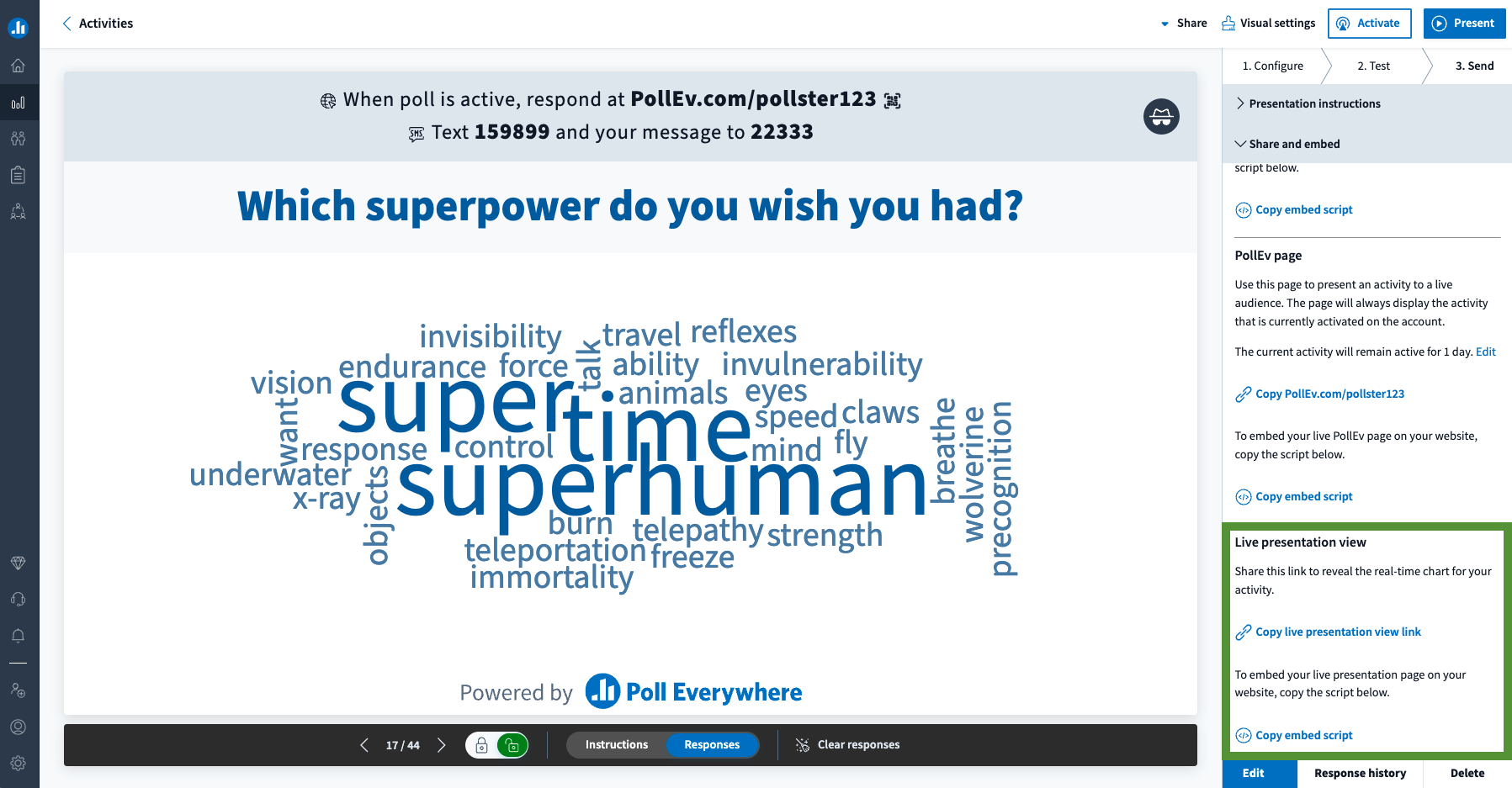 Helpful Tip: The Live results link will show your activity results slide as you see it on your account. This is a live feed, not a static slide. If you change its appearance (e.g. toggle any tools or update the slide), your participants will see those changes as well.
Helpful Tip: Anyone with this link can access the responses to this activity, including responses that may have been hidden by moderation.