In this article:
By default, no message is shown to the audience after they respond to an activity.
With a custom reply message, available on certain premium plans, you can display a message that appears when the audience submits their response.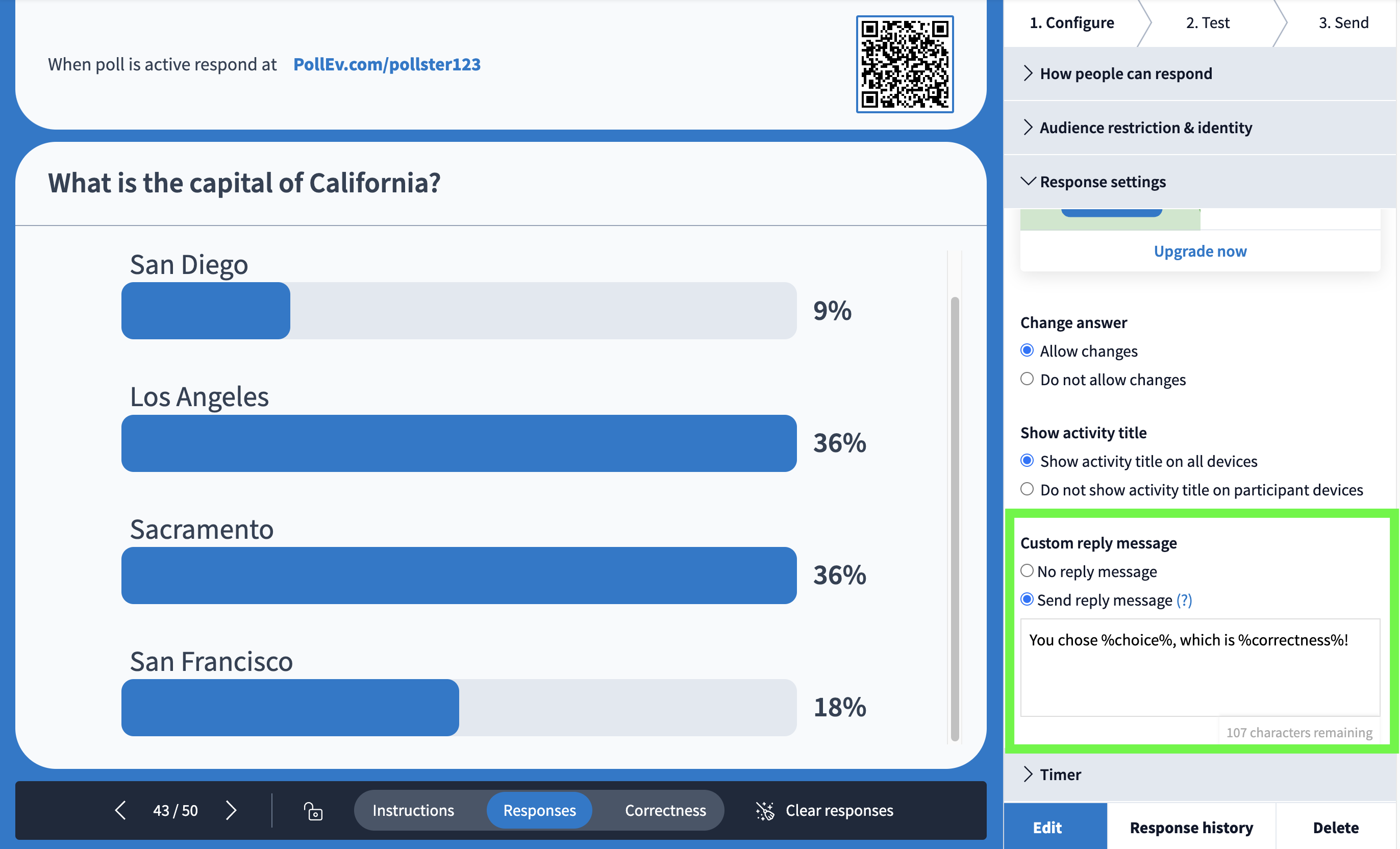 To create a custom reply message
From Activities, click on the title of the activity you want to customize.
On the following screen, select Response Settings from the menu displayed on the right.
Under "Custom reply message," select "Send reply message."
Enter the message you want to display. Optional: to customize the message, use the following shortcuts:
%option% = The multiple choice option submitted

%correctness% = Shows whether the response was 'correct' or 'incorrect'
%total% = The current total number of responses on the poll
%received_at% = The timestamp of the submitted response
For example, if you typed:
You chose %option%, which is %correctness%!
The participants who reply with the correct response would see: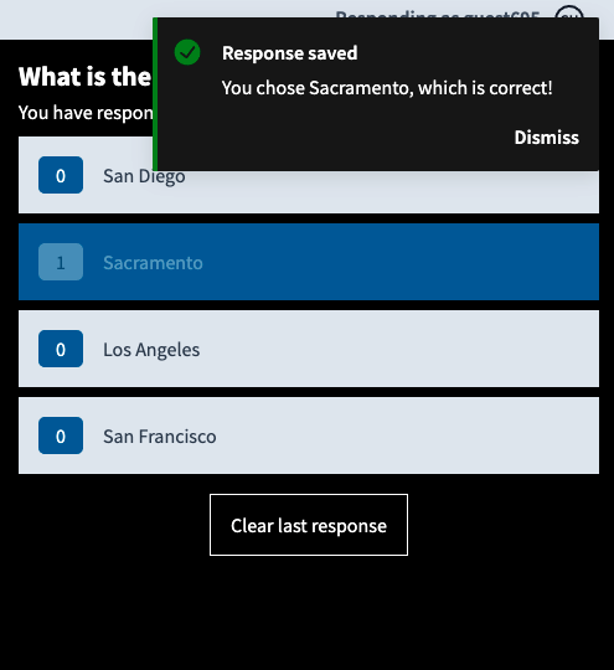 The respondents who reply with an incorrect response would see: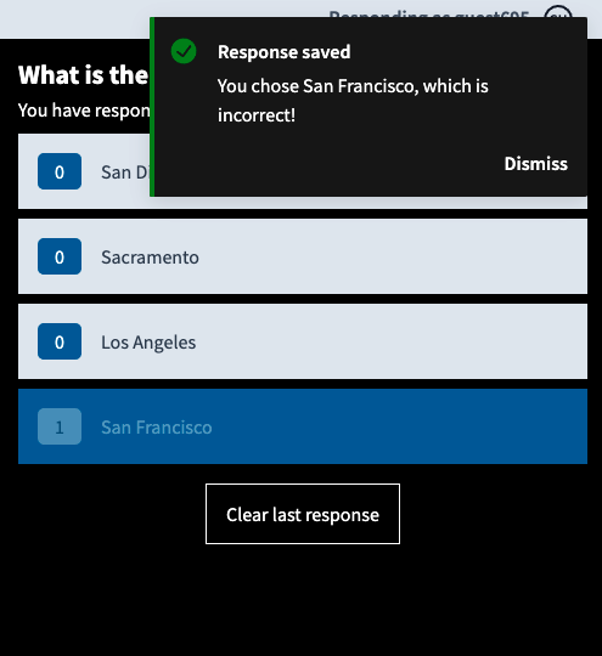 Make sure to test your custom reply by sending a response to your poll yourself, before you present. Note that custom replies have a character limit of 107 characters.