In this article:
Shared activities may be presented and all results will be tied to the specific presenter. Any number of presenters may present the same activity at the same time without interference between activities.
Step 1: To see activities that have been shared with you, click on Shared with me to see a full list. This will show each Folder that has been shared as well as the name of who shared them and which Team has access.

Step 2: Click on the title of an activity to open it. Many of the fields on a Shared activity will be disabled. Only the owner of an activity or an account administrator will be able to edit a Shared activity.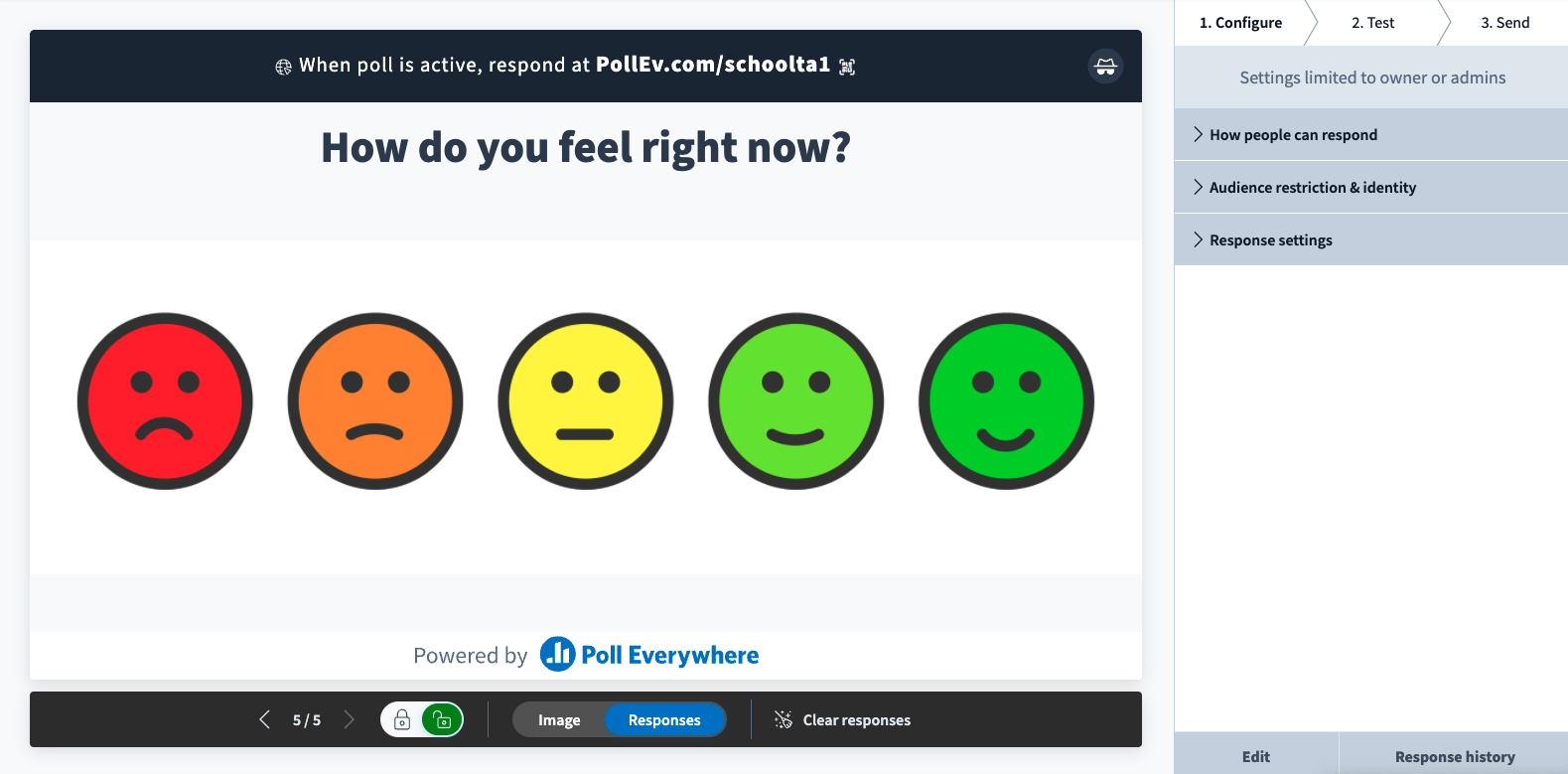 Step 3: click Present to activate and present the activity as normal. Use the right and left arrow keys to navigate between all Shared activities within the Folder.
The Shared activity will display on the pollev.com/username page and participants will reply just like a regular activity. The presenter may perform the following actions to a Shared activity:
Lock or Unlock the activity
Change the countdown timer
Show or Hide the results
Clear the results