In this article:
You may need to clear responses if you have reached the maximum number of responses allowed or want to reuse the activity.
You can clear responses from inside a folder or while presenting an activity.
Helpful Tip: When you clear responses, Poll Everywhere archives them. You can run reports on these archived responses if your plan includes the Reporting feature. You can read more on creating reports here.
Clearing responses from a folder
Step 1: From the Activities tab, click on the folder where the activity is stored.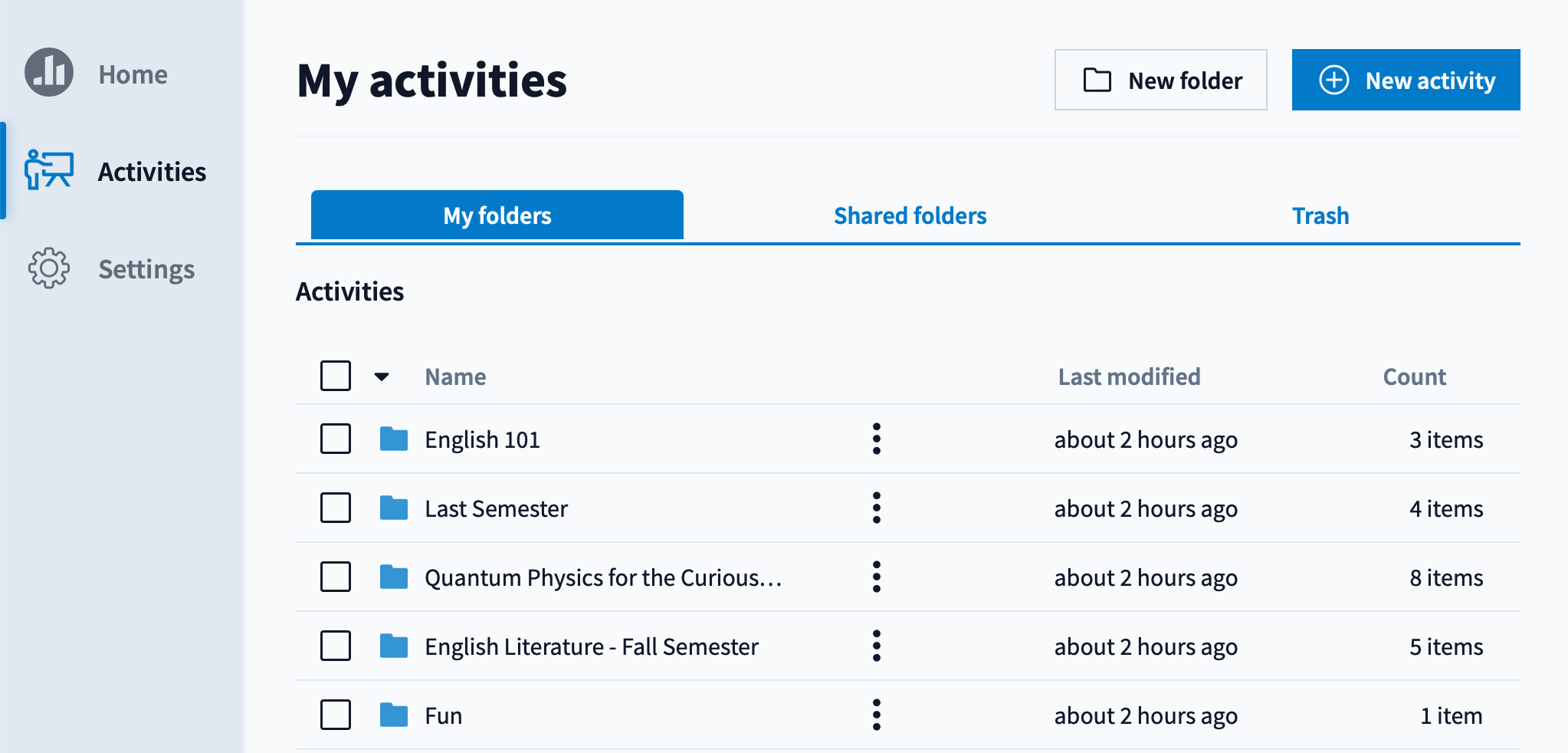 Step 2: Select the checkbox to the left of the activity or activities that have responses you want to clear.
Step 3: The Bulk Actions menu will appear. Click on Clear to archive the responses of the selected activities.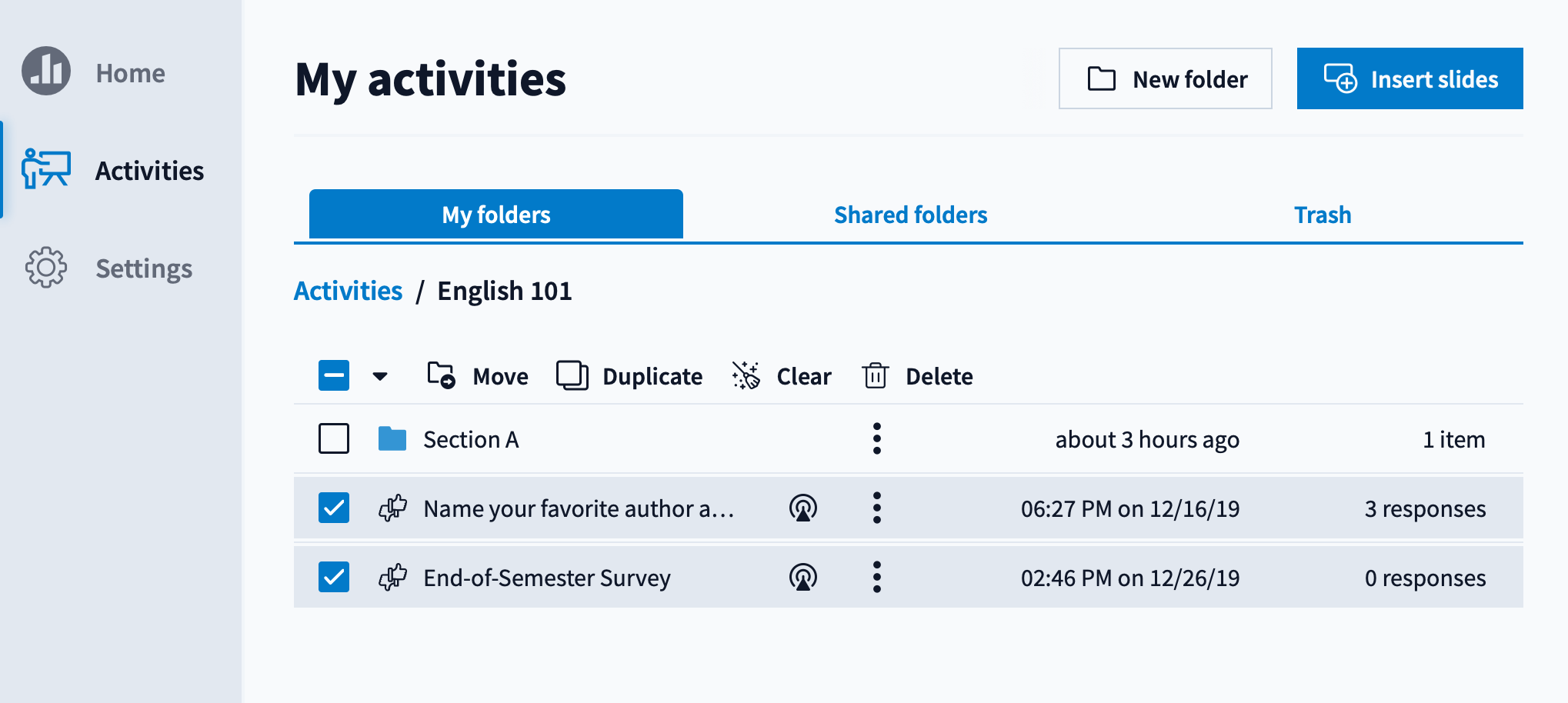 Step 4: Once you clear responses, a pop-up window will appear to allow you to name and archive your responses. Doing this will make it easier for you to find the responses later.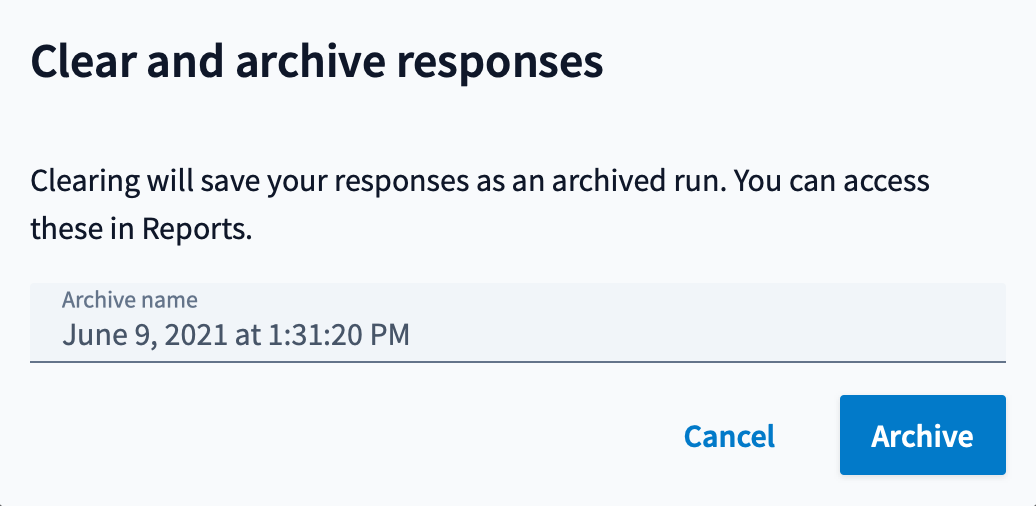 That's it! The participants' responses are immediately cleared.
Clearing responses while presenting
You can clear an activity while presenting by clicking More > Clear responses on the presentation controls.
Note: If you don't see the presentation controls, hover over the bottom of your screen.