In this article:
If you have a live activity, you can stop accepting responses by locking the activity. Locking an activity allows the audience to see the activity on your presenter response page (i.e. PollEv.com/your-username), but prevents them from responding until you unlock the activity.
Note: Locking an activity is the only way to 100% stop responses. Deactivating a live activity only removes it from your presenter response page. If they have the direct response link, responses can still be submitted.


Multiple activities
To lock or unlock multiple Activities, Folders, or Surveys, select the checkbox next to the item on your Activities page. On the action menu on top of the list, you can click the Lock or Unlock button.
Individual activities
Lock or unlock an individual activity by clicking the icon in the presentation controls. If the activity is locked, you'll see the locked icon: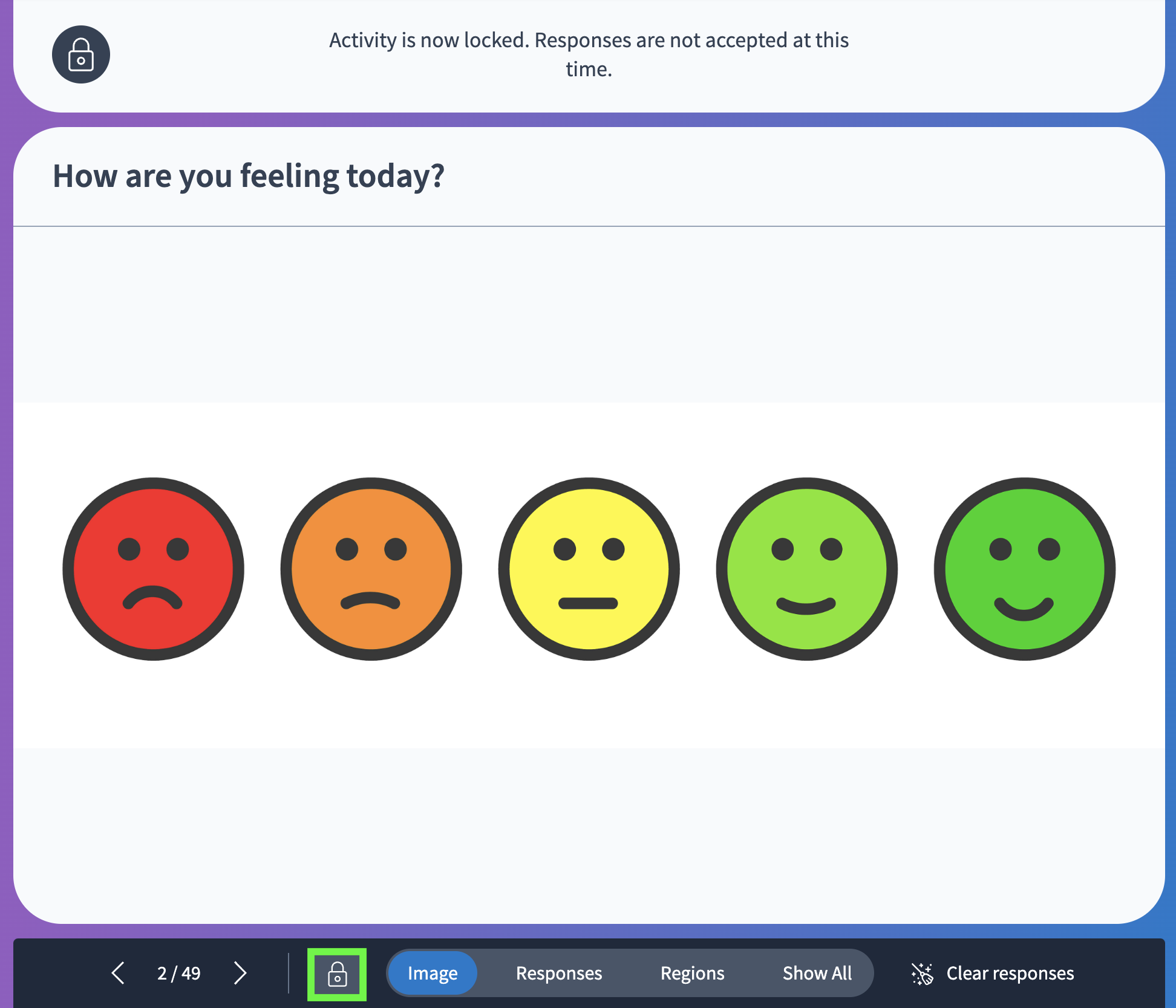 If the activity is unlocked, you'll see the unlocked icon:
To remove the activity from your presenter page, click the Activate icon on your Activities page to deactivate the question.
Competitions
Competitions cannot be locked or unlocked like other Activity types. Competitions will automatically lock a question when the timer runs out.