In this article:
Poll Everywhere for Google Slides is a great way to present your activities and get live audience engagement. Follow the steps below to install the Microsoft Edge extension.
Note: This Poll Everywhere for Google Slides extension is developed for Microsoft Edge extension and only works with the Microsoft Edge web browser.
Step 1. Open the Microsoft Edge add-on store and search for "Poll Everywhere for Google Slides." Alternatively, you can click this link to go directly to the installation page.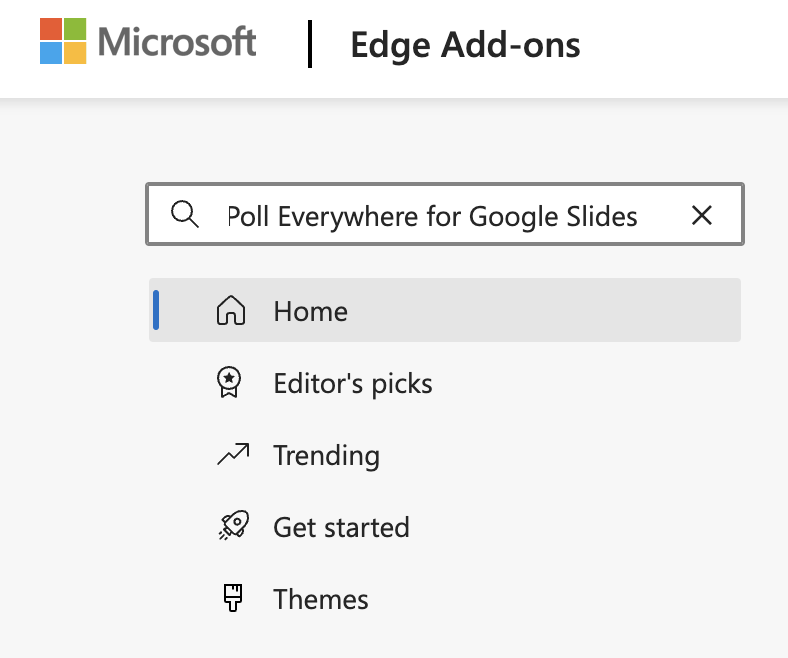 Step 2. Click "Get."

Step 3. The standard advisory box appears notifying you what the extension will be able to access and change. Click "Add extension."
When the installation is complete a small Poll Everywhere icon will appear in your Edge toolbar.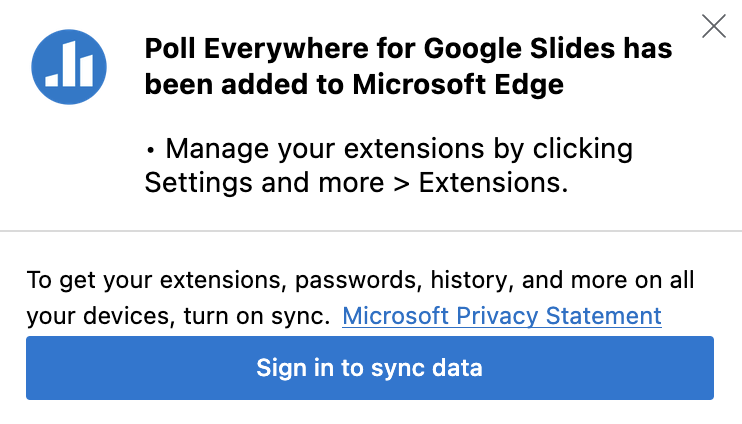 Step 4. Navigate to your Google Drive and either open an existing Google Slides presentation or create a new one.
You should now see a "Poll Everywhere" tab in the taskbar.

You are now ready to insert activities into your presentations.