In this article:
What do you do if you wish to share an activity with a colleague on a separate account? Perhaps you created your activities on a free account and would now like to move them to your paid account. How can this be done?
The system allows presenters to share an activity by copying the activity's configuration page URL and sharing that copied URL. An activity shared this way will not include any existing responses. The recipient receives a clean copy they can use as they see fit.
Follow the steps below to share activities on different accounts.
Sending the activity
Step 1. Log in to your Poll Everywhere account and navigate to your Activities page.
Step 2. Select the activity you want to share so you're looking at the activity's chart view.
Step 3. Copy the URL of the activity you want to share. (Make sure you copy the address while it's in live chart view, not while the chart is hidden or in survey view.)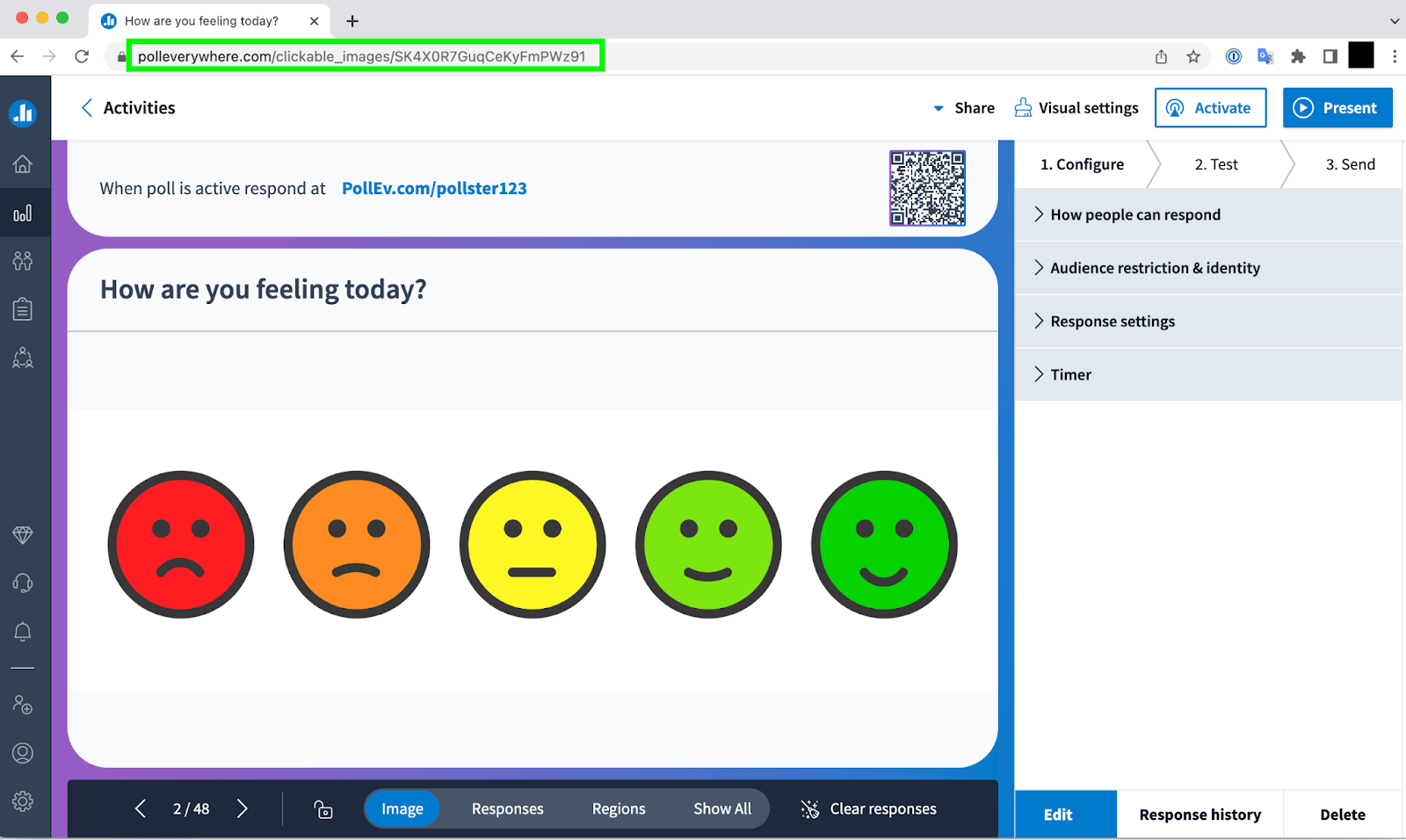 Step 4. Paste the copied URL into an email, document, chat window, or some other medium to share it with the other presenter.
You can share multiple activities with someone using this method.
Receiving and using the copied activity
Once you have received a URL for a copied Poll Everywhere activity, follow these steps to add the activity to your own account.
Step 1. Log into your own Poll Everywhere account.
Step 2. Paste the URL you received into your browser's address bar, add '/copy' to the end of the URL, then hit ENTER.

The activity is now copied to your own account. Continue doing this for each activity link that was sent to you.