In this article:
Join teammates who are on your organization's Enterprise account. When signing up for a Poll Everywhere account with your work email and SSO, you will be able to submit a request to join the company-wide account.
If an administrator approves your request, you will have access to premium features like custom branding, reporting, and team collaboration.
Get started by logging with SSO.
Step 1: Choose "I'm a presenter" when signing up for a Poll Everywhere account.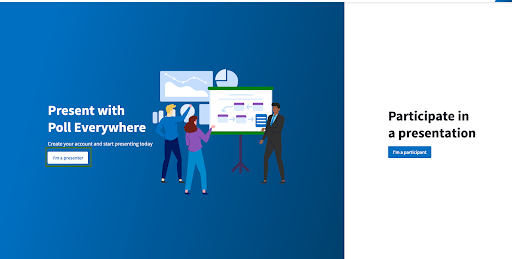 Step 2: Enter your work email. If your organization uses SSO, click on "Log in with Company Name"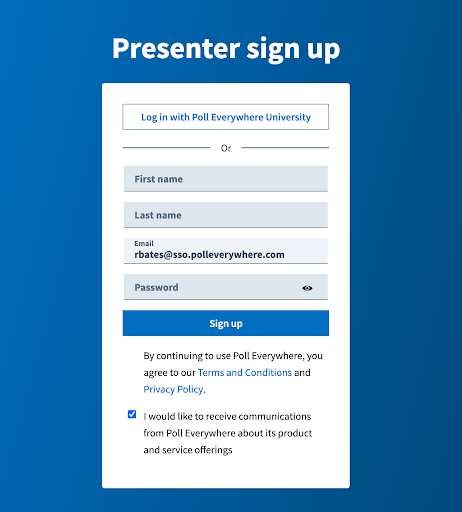 Step 3: Log in through your company's SSO portal.

Next, you can request to join the Enterprise account.
Step 1: Click "Request to join" when redirected back to Poll Everywhere.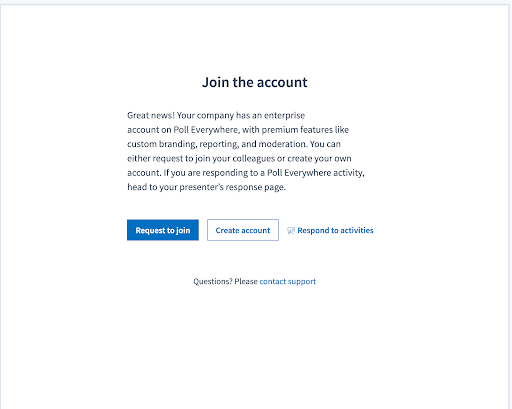 Step 2: Enter your name, email, and any other relevant information that administrators can use to approve your request.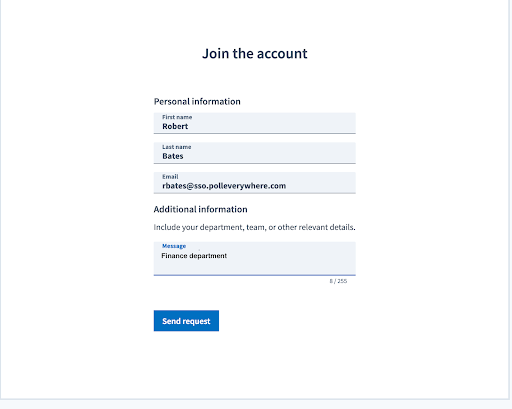 Step 3: Click "Send request".
Your request will be on its way and an administrator at your organization will be able to approve it. Your dedicated Customer Success Manager will also be notified immediately.
Please allow several days for your request to be approved. In the meantime, you can use your account to respond to colleagues' activities.
If you need to use Poll Everywhere right away, you can create a free account with a password instead of using your organization's SSO. We still encourage you to use your company email address so all data can be merged when the request is approved.