In this article:
The Poll Everywhere mobile app gives you a great way to participate in Poll Everywhere activities shared by a presenter. The mobile app can be used to respond to every Poll Everywhere activity type.
Joining & Responding
To respond to an activity you need to join an active presentation. Open the mobile app on your device, enter the presenter's username (this will be displayed on the presentation slide), and tap the Join button. You can now respond to the currently active question or survey.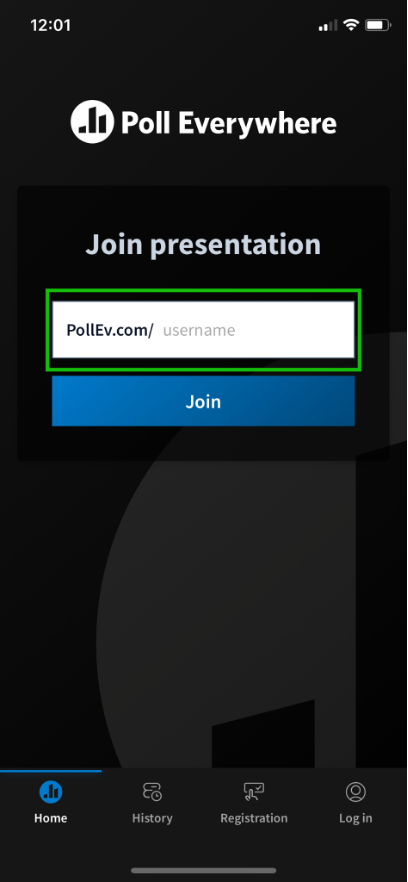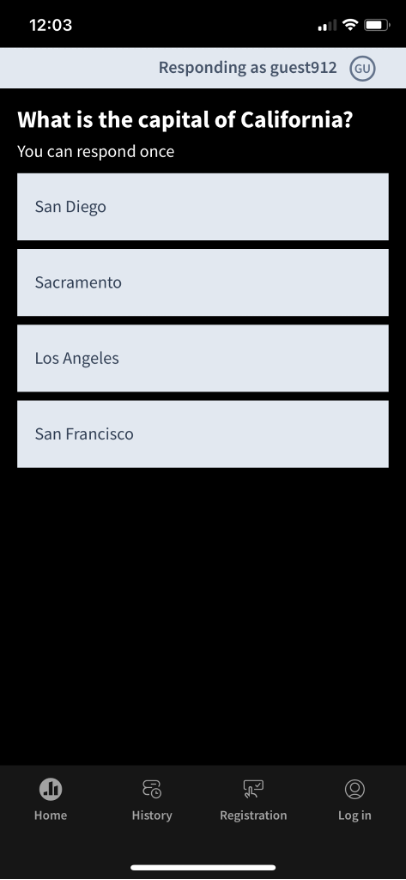 If the presenter hasn't activated the question or survey yet you'll see a screen letting you know you're ready to do and the screen will update automatically.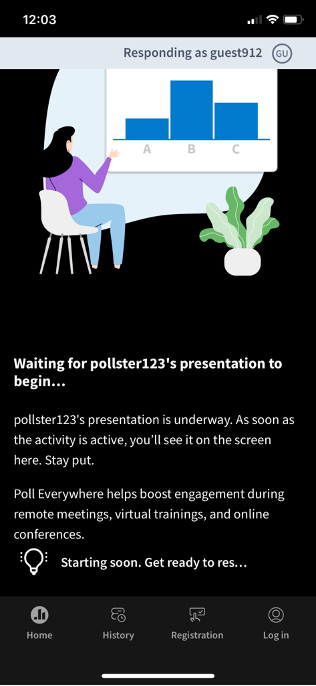 Helpful tip: The last three sessions you've joined using your mobile device will appear below the joining bar. You can quickly join sessions by those presenters by tapping their usernames in the list.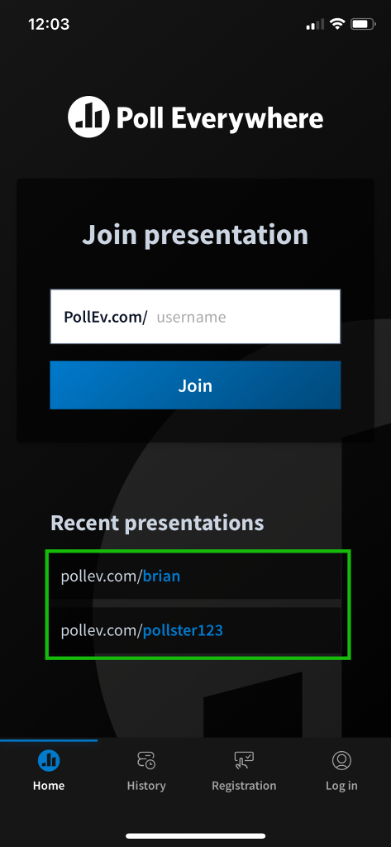 Responding to Surveys
Responding to Surveys works much the same on the mobile app as it does on a web browser. The Survey will appear in your app once the presenter has activated it. Depending on how the presenter has configured the Survey, you will either answer each question individually and tap the Next button, or scroll through the entire Survey answering questions as you go. Either way, once you're done, tap the Submit survey button to complete the activity and submit your responses.