In this article:
Beta features allow us to test and gather feedback on new features before making it permanently available to all users. Turning on beta features is voluntary and you can turn them off at any time.
Step 1: Click the Profile icon on the bottom of the left-side navigation bar.
Step 2: From the profile section, click Features lab to view all of the pre-release and beta features available. Click the Beta features tab.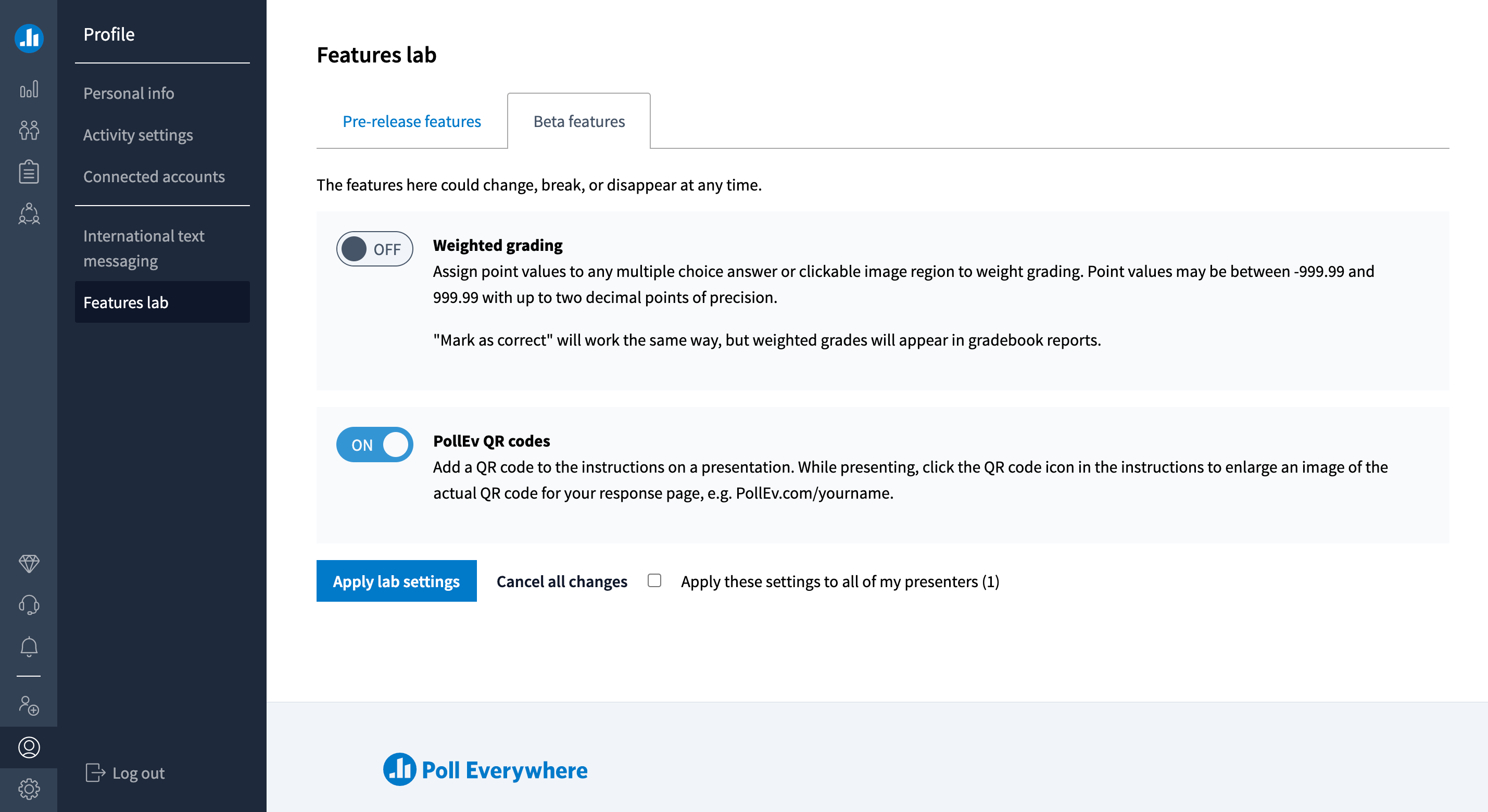 Step 3: Find the beta feature you want to test and flip the switch to on to turn it on for your account. If you're an account admin, you can turn beta features on for all users under your account by checking the box next to "Apply these settings to all of my presenters" on the bottom of the page.

If you wish to turn off any beta feature, follow this flow and flip the switch to off to turn it off for your account.