In this article:
Adding presenters to your Poll Everywhere account allows you to share premium features, configure account-wide settings that apply to everyone, and establish consistent branding across all activities.
Adding presenters to your account
Step 1: To add a presenter, go to your Account Admin settings by clicking on the gear icon at the bottom left of the page.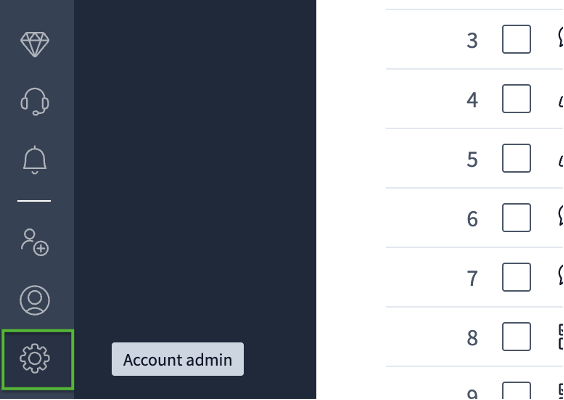 Step 2: Click Invite presenters.

Step 3: Enter the email addresses of the people you wish to add as users to your account in the text box. Place each email address in the invitation box, with each email separated by a comma.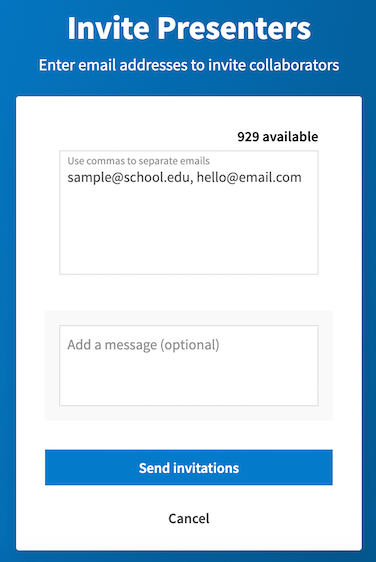 Under the Presenters tab, you will see accepted invitations. You can view the number of activities and the last login for each. You can also grant admin privileges to a user by checking the box next to their name in the Admin column.
Note: Presenters with admin privileges can make changes to and delete other presenters' activities.

Under the Invitations tab, you will see pending invitations that have not yet been accepted. You can right click on View and copy/paste the link to send the invitation through your own email account. This is useful if the original invite has trouble getting through spam filters.

To remove a presenter, click the Remove button near the individual presenter's name. You'll see a confirmation message. Click Permanently remove presenter to complete the process.
Note: You will lose all access to the presenter's activities and data. They will be given a free account and retain access to any activities and data associated with their account, but will not have access to your account.

Under the Teams tab, you will see the Teams at your organization. You can group presenters into Teams, assign Team managers to keep track of members, and reset (unlock and clear) activities on behalf of presenters.