The account admin panel, accessible via the gear icon and Account admin, is where you can control presenter access, activity defaults, and participant settings.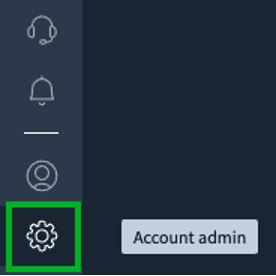 The Manage presenters tab lets you see presenter activity at a glance, assign admins, manage pending invitations, and organize presenters in Teams.

From the Account settings tab, admins can configure default response and participant settings, apply a template activity to unify branding guidelines across the account, adjust privacy preferences, and more.
Activity settings have to do with setting default settings related to activities overall (i.e. how people can respond, response settings, etc..)
Participant settings let you choose how you would like to identify participants responding to activities presenters share
Other settings include enabling features like Teams, pinned activities, and other options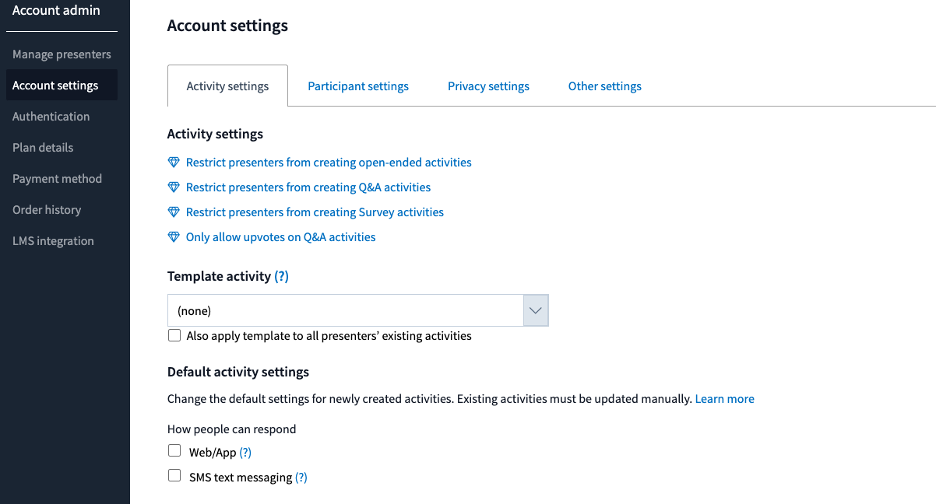 Authentication allows you to turn on single-sign on (SSO) for your organization if applicable.
On Plan details, you'll see a summary of your plan as well as the option to change it.
Payment method and Order history give you the option to manage your payment history.