In this article:
Shared activities can be presented in our Presenter Apps for Windows, Mac, and Google Slides. If a Shared activity is inserted into a slide deck, then any/all presenters that have the activity shared will be able to present that slide deck. No more copying activities or decks, you only need to share and maintain one. Furthermore, any edits made to a shared activity will be immediately reflected in the slide deck. There is no need to reinsert or recreate the deck after editing a Shared activity.
Step 1: Select the folder with the activities to insert. A folder that has been shared will have the shared icon. Folders shared with you will be listed on the left.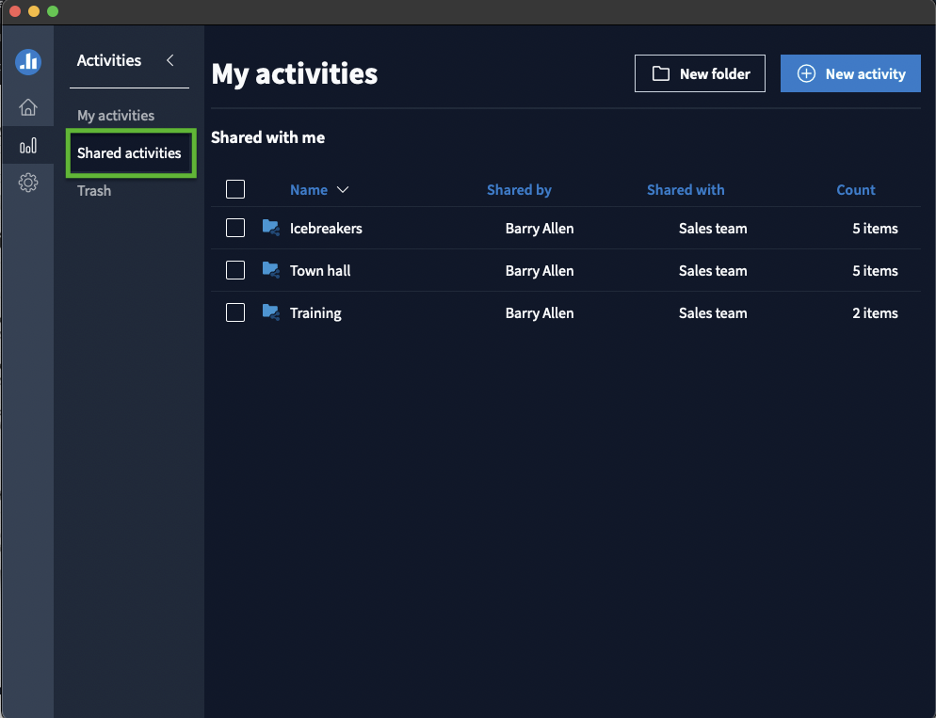 Step 2: Click the checkboxes to select the individual activities.
Step 3: Click Insert slides to insert them to your slide deck.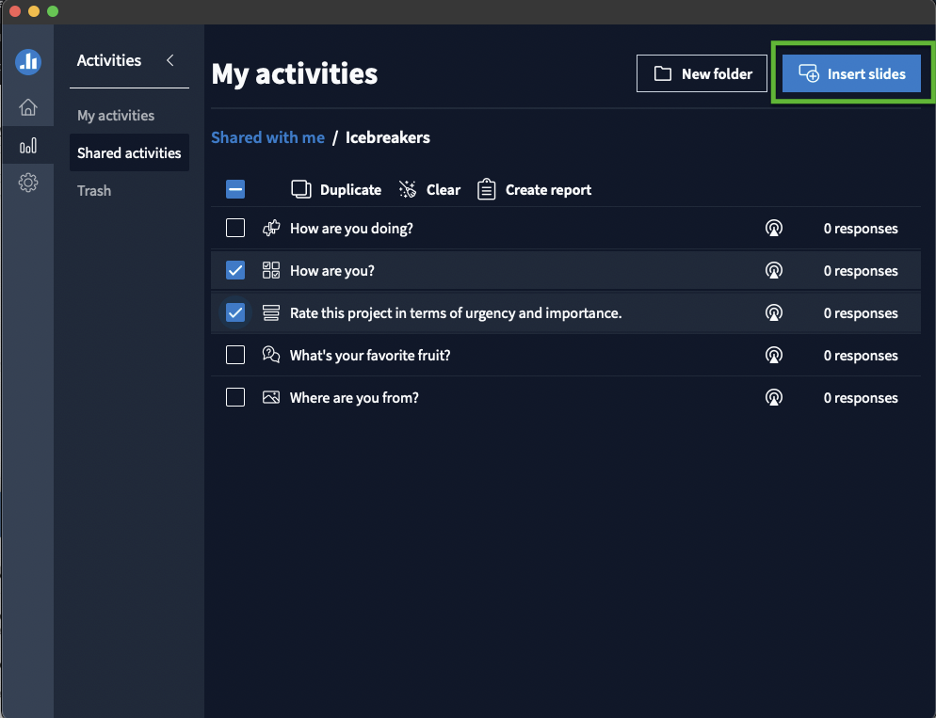 The selected activities will be inserted in the slide deck just like a regular activity. These Shared activities may now be presented as normal by going to Presentation mode within the slideware. Any presenter that these activities has been shared with may present and receive responses to the activities in the deck.