In this article:
Instructions view allows you to accept responses on an active question without showing the live incoming responses to your audience. This is useful for graded activities, sensitive questions, and avoiding groupthink.
Toggle between Instructions view and Results view
Enable Instructions view by clicking the Instructions button on the bottom of the activity display.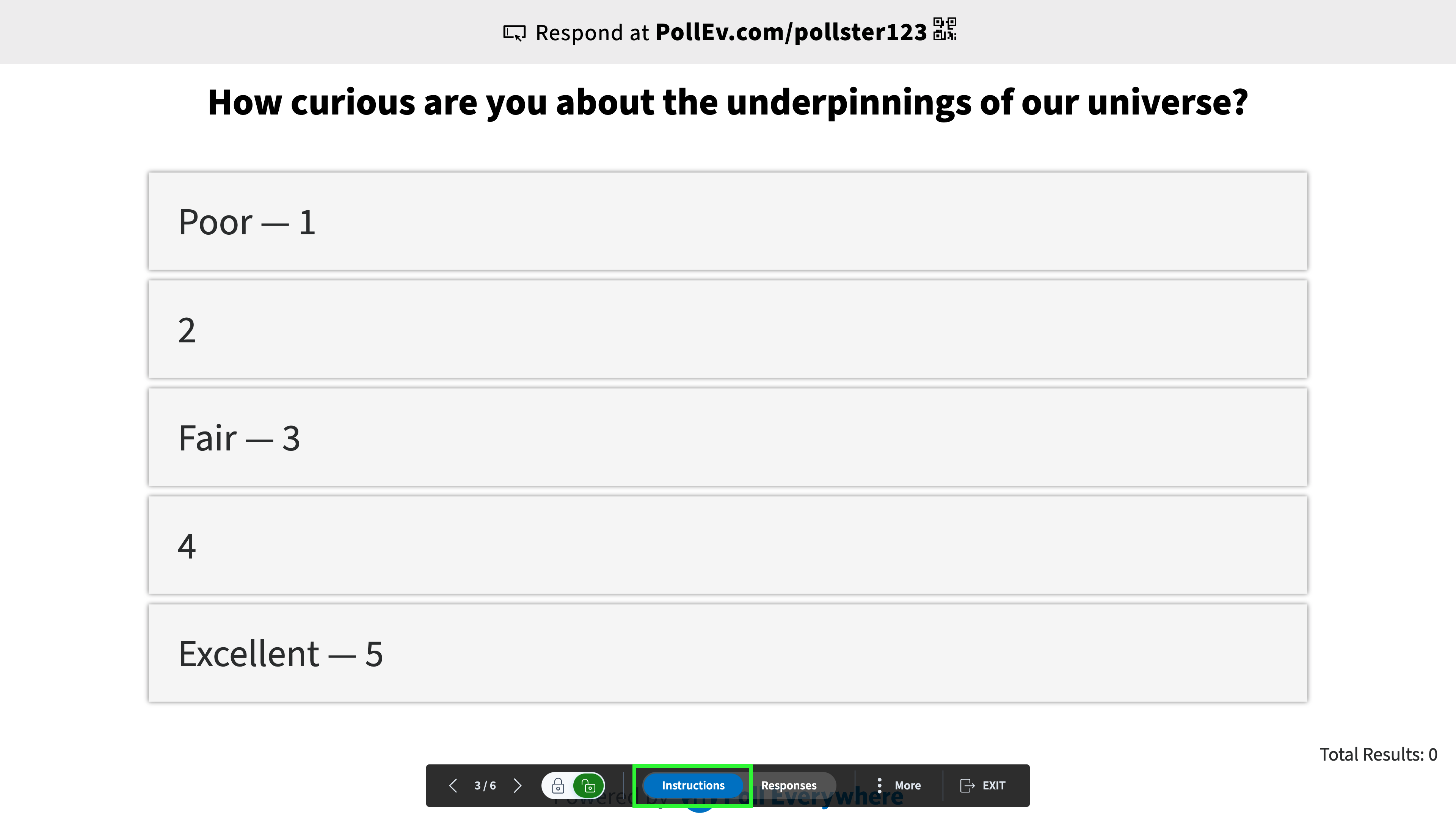 You can freely toggle between Instructions view and Responses view using these controls while presenting. This allows you to show the instructions, then wait to reveal the results when you're ready.
The buttons on the right disappear while presenting in fullscreen mode, but you can bring them back by hovering your cursor over the right side of your activity slide.
While in fullscreen mode, the number of responses to your activity is displayed in the bottom right of the slide as "total results." This helps you track the progress of the activity when the responses are not visible.
Note: The Q&A activity does not have an Instructions view. Once your audience submits their responses, those responses are displayed right away and there is no option to use the hide/show chart.
Add an image
On Multiple choice, Word cloud, and Open-ended activities you can upload an image that will appear in both Instructions and Results view. The image will be displayed on your PollEv.com response page and on the activity itself. To add an image, edit your activity and click on the image icon on the right-hand side by the title.
Note: Open-ended and Word Cloud activities will only display within the Responses view (both from the Presenter and Participant's side) and won't be given the "Instructions view settings" on the Visual settings.

Once you've selected an image, you will see it on the activity slide.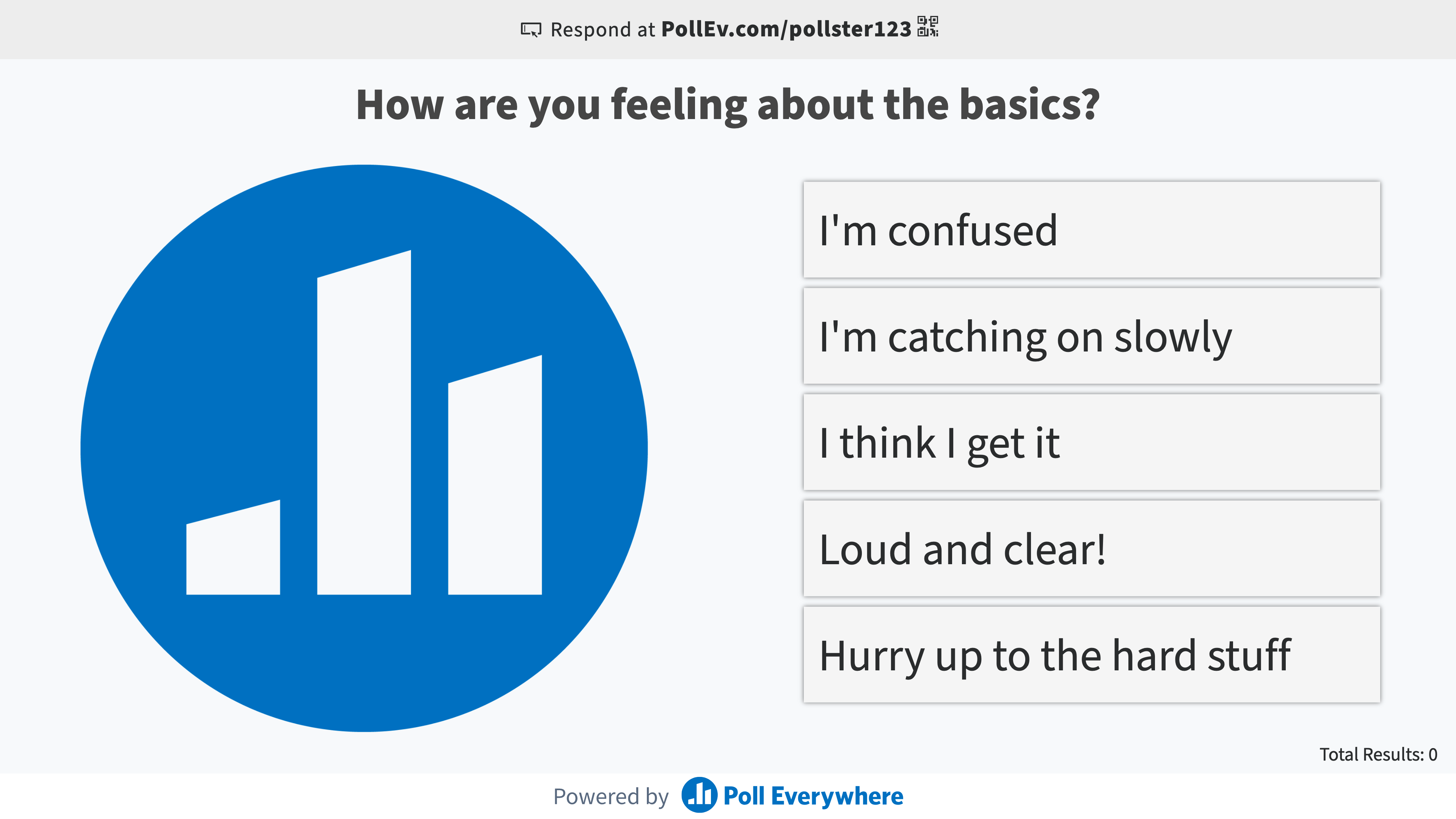 The image will also be displayed on the PollEv.com response page at all times for this activity.